Page 365: This is How we celebrate our New Year
My year 2021 is like a book filled with a variety of genres. Comedy, Romance, Horror, Drama, etc. God has been so good to me this year and I am certain that He will shower more opportunities and blessings this year 2022 as well.
I may have experienced downfalls and disappointments, but the only thing that matters the most is I survived the whole year by the Grace and Help of God. Yes, I've been through a lot but it is the way I overcome all of those challenges that counts. I'm proud of you SELF!
At this moment, I will show you how did my new year celebration went!
---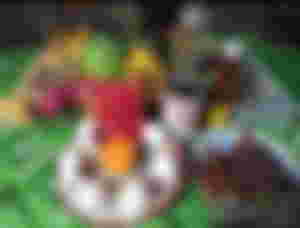 VIANDS;
This is my all time favorite! We always have it in every occasions and I would say that grilling/barbecuing is so fun to do.
This is the most popular Filipino dish, and this food will never go out of style! The Best❣️It's my mom's favorite by the way.
Pork Ribs Soup

Fried Chicken
DESSERTS
Who doesn't love a sweet treat? Many would say that a meal isn't complete without any dessert served in the table. Desserts are always an inviting and refreshing finish to a hearty and mouthwatering meal.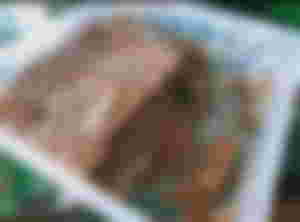 Mango float is a popular dessert in the Philippines. A Filipino no-bake cake dessert made of graham crackers, all-purpose or whipped cream, sweetened condensed milk, and ripe mangoes. This is so easy to make, all you need to do is to create layers of graham in a square/rectangular-shaped container, then put some cream and spread it evenly, and add some sliced mangoes. Repeat the process. It's up to you if how many layers you would like to make, and don't forget to put it in the refrigerator.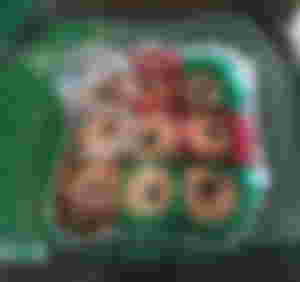 Coconut Macaroons are chewy cookie-like bite-sized treat that makes use of sweet shredded coconut and condensed milk. This kiddy treat is my forever favorite since then, because it smells so good and the taste was not too sweet, and delicious.
13 FRUITS
Ripe Mango

Papaya

Rambutan

Grapes

Apples

Pineapple

Pear

Oranges

Turnip

Watermelon

Banana

American Lemon

Melon
New Year is the second most celebrated holiday in the Philippines, and one tradition Filipinos have for welcoming the New Year that was influenced mainly by Chinese beliefs is serving 12 (or sometimes 13) circular fruits on the table. The practice is believed to attract good luck and fortune for the new year.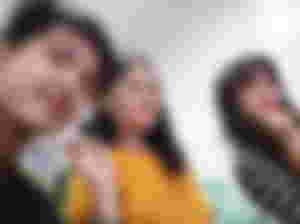 We had a short program in our church and I went there together with my cousins. We are amazed and blessed with the testimonies of our churchmates sharing their victorious journey on how God blessed and help them survive the trials they've faced all throughout the year. Some of them offered a song of gratitude to God. After that, Pastor Nel shared the gospel about the essence of Faith, Hope, and Love. The program ends with bread breaking, throwback video presentations and closing prayer.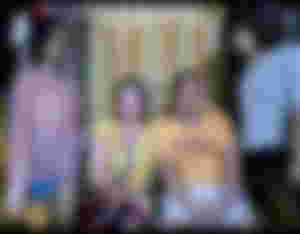 I am beyond blessed and grateful to have a complete and healthy family. We've through a lot, yet we all remained strong and confident to faced all the obstacles, and Yes We SURVIVE!. And we sincerely acknowledge the goodness of God for being with us through ups and downs. Thank you God!
I am looking forward for more surprises and opportunities this year 2022! I hope and pray that you and your family will survive this new year by the grace of God! Happy New Year everyone! I love you all, Cheers for more years to come!
Thanks for dropping by!
Thank you dear Sponsors! ❣️
CHECK THEM OUT!
Sayonara!
All images are mine