My Weird Ilonggo Suitor is Back
Thank you dear sponsors!
Check them out!
Do you remember my previous article that I wrote in February? Entitled "The weirdest suitor I've ever had". Just click it to give you a hint why I call him the weirdest suitor of mine.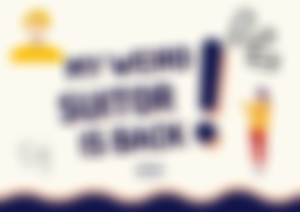 That weird suitor I'm talking about who's nickname was "Chinook" is back, and we had a small talk earlier this afternoon. Don't get me wrong guys I already informed this matter to my partner so that he won't get mad because he knows that Chinook is one of my suitors back then. Surprisingly, I thought my boyfriend would get jealous, yet he just told me that it's totally fine by him, as long as we didn't do anything wrong.
Before this "SMALL TALK" happened, I was chilling around in our small terrace while watching random videos on Facebook when I heard a familiar voice of a man. And when I turn around I was completely shocked when I saw the man I called weird way back 2016. He said Hi to me first, I just responded him with an awkward smile and we continued the conversation afterwards.
He changed a lot, from head to toe. His voice, his face was fully shaped like a fine adult man, his height, and even the way he talks. I would say that he is not the weird suitor who's desperate to get my attention back then anymore. He is now a different person, because the person that I presumed as weird and baduy in the past was gone.
To be honest, I was afraid that he might recount the moments we had from way back. That is why I constantly changed our topic everytime he spoke about our past. It was extremely awkward, I don't know how to enlighten our conversation and act as if our yesterdays was not a big deal. Oa nu? Hays I don't have any idea why I feel like this, but I am still glad to see him doing fine.
He asked me about my lovelife's status, if I was already taken or not, of course I told him the truth. He was a bit saddened and frustrated with my response, yet he was still trying his best to act cool and casual. And what makes me feel so embarrassed is when he suddenly asked me, why I didn't gave him a chance. It took me a minute to answer his question because I was thinking twice before uttering the words that might hurt his feelings. He was seriously and patiently waiting for my response yet I just told him that I don't have feelings for him and I just saw him as a dear friend of mine. He laughed at me because he was out of words already. We ended our short conversation with a smile yet it is no longer an awkward smile, I call it a farewell smile char.
To tell you honestly, I was happy to see him again at least may closure na and that small talk we had earlier is a great opportunity to make things clear and we were both given a chance to fully explain our sides. By the way guys he will stay at his uncle's residence for two weeks for a short vacation (magkapitbahay lang kasi kami ng uncle niya).
That would be all for tonight, thanks for reading this nonsense article of mine. Anyways, Let's continue to pray and support each other here in this virtual community, have a great and peaceful evening readFam!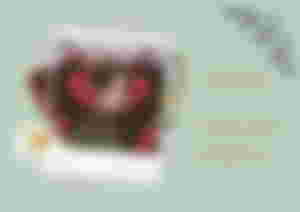 Photo Credits: CANVA