__________________________
I'll cut right to the chase, and let's proceed to our main topic!
The school is our second home, and the half of our lives revolves around it. We have our teachers who became our second parents and disciplinarians. It is also the place where I have got great and genuine friends for a lifetime. My life at school was filled with ups and downs but it made me learn and discover something new almost every single day. It helped me to gain understanding and to succeed not only in my studies but also, in extra-curricular activities and taught me a lot of life skills and proper etiquette, for which I am thankful to this day. I have also committed numerous mistakes and failures. However, I do not feel discouraged and disheartened at all because for me the failures are the stepping stones to success.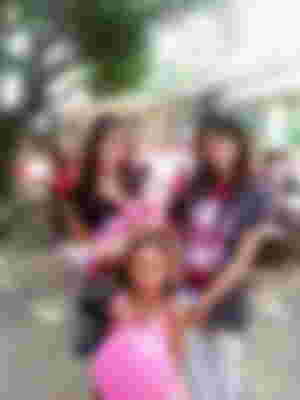 Me and Sequoia (wearing a black dress) with her nieces.
My primary school days was like a roller coaster ride, it is where also I almost die due to my clumsiness. I have experience a lot of unexpected and unintentional circumstances or accidents in that level. First time kong naprincipal's office dyan haha, the principal hit our heads with a very stiff wooden ruler as a punishment. Cutting class right after lunch just to climb guava trees and went to the computer shop playing online games. Aside from that I often get involved in some fights and the boys are my greatest foe, because I love exchanging punches to them everytime they bully me. It is where my volleyball journey began.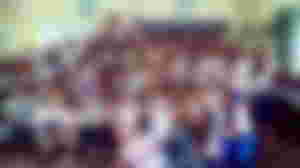 No more bullies, but the competition starts here. Grades is what we primarily focused at this level. I've got so many genuine and reliable companions during this days. So far, high school was my most memorable days of my life, for the reason that, I joined a variety of clubs and contests (Journalism, Sports, and Quest Bee Competitions) back there. I became one of the school participants on those clubs I've joined competing different schools from far places. So much for that, I am also a consistent honor student from grade 7-10 (not to brag), and your beloved @Sequoia and @JustMaryel are achievers too.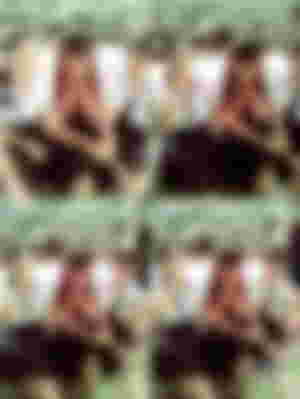 @JustMaryel (right side) and Me (Left side) still can't figure out who's this girl in the middle, until now. 😂
As a pioneer student of K-12 curriculum, senior high school was indeed a rough road that we need to surpass. We did a variety of adjustments. We are caught up with the stress and pressure that we've been carrying for two years. However, by God's grace, we manage to survive those challenges and even graduated with flying colors. We also got our first ever National Certificates LEVEL II (NC II), of our specializations.
Oh before I forgot, It is were I met my boyfriend as well.😁 Yes, we are senior high school sweethearts. Charoot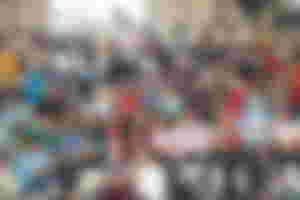 College was really a great deal. At this level, we need to balance our major priorities and we have no longer seek for unnecessary pleasures. We barely have a long and good sleep and rest. Being on top has no value anymore, because survival is what really want to get hold on to. As long as we passed and survive the whole semester, is more that enough already. I've learned how to live independently and making wise and good decisions. It felt so good and reassuring that one more year to go, my life as a student will end. However, I feel so lonely at the same time because I will missed those restless and sleepless nights as well as my beloved teachers and friends. Nevertheless, I am still glad to experience all of those and of course, I will cherished those valuable memories I had as a student.
Overall, my school life is a great and valuable experience, because I firmly believe also that our best teacher is our experiences itself. I shall always remember my school days fondly. Indeed, the memories that I have built in school is incomparable.
Thank you dear sponsors!❣️
CHECK THEM OUT!
Thanks for dropping by❣️
Sayonara!
All photos are mine.