My First Ever Vehicular Accident
What's up readchamps! I'm feeling great now because my day was productive and fun. Why? Well I'll just leave it to your imagination. Hehe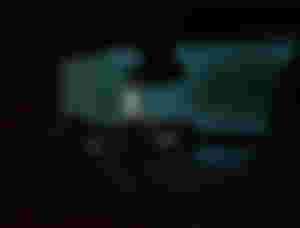 Who among you here already experienced car or any vehicular accidents?
For me, that tragic experience became my worst nightmare and a wake up call. If you are interested to know, just hang in there and I'll tell you the reasons why.
Four years ago, my aunt and my mom's friends (churchmates) came to visit us to conduct a bible study in our home. My cousin Aubrey came as well. Before they started, my mom asked me to buy some snacks in the nearest bakery, and my cousin volunteered to accompany me. We were now about to go to our destination and rode a close cab. I really had a bad feeling while riding on the close cab, and the driver is too old to drive and it seems like he is so exhausted already.
We were stucked in the middle of the road because the close cab will have to move to the other lane. Unexpectedly, a series of large cars sprang up behind us. No one really saw it coming because there weren't many cars earlier. We began panicking, I was in total shock when I saw the vehicles coming towards us, and It was like a slow motion effect. I can't barely move my body due to extreme fear and panic, I silently prayed to God asking for His forgiveness because this might be the end of my life.
Unfortunately, a white van hurtled towards us and hit us in the right side because the driver of the van was able to step his break in force, and for the second time a blue car hit the other side of the close cab where the old man is driving. That traumatic accident was heartstopping, just imagine? Two huge rushing vehicles hit a small close cab. The loud crash awakens the attention of our neighborhood, and my cousin Aubrey immediately took me away from the close cab. I was still in shock, and my whole body was shaking due to fear and nervousness. I nearly lose my consciousness but one of my neighborhood slapped me in the face to awaken me up, and she noticed my shaking knees. My cousin Aubrey was crying hard while embracing me, and I told her that there's no need to worry because we're both safe now. My mom hurriedly came after me wearing a devastated face. She immediately asked me if I'm okay. To be honest, due to what happened I hardly realized that my back was in pain, and I only felt it the day after.
God was indeed our greatest protector. We concluded that the enemy tried to broke us because he was not pleased with what we did. After that moment we just praised and thanked God wholeheartedly for being our knight and shining armor. She never cease to amazed us with His divine power, and I am certain that my life is in his hands, and I don't fear any danger because my God is greater and powerful than that.
Thank you dear Sponsors!
CHECK THEM OUT!
Thanks for dropping by!
Sayonara❣️
Images from unsplash.com