My Dream Death
Mabuhay! Read idols, time check it's already 3:27 in the afternoon yet the sun is still shining brightly. Anyways, it's fun to be outside on a hot, sunny day but too much sun and heat can make you feel terrible though lol.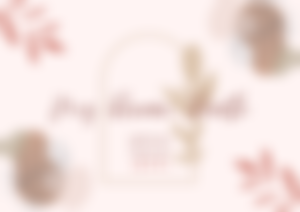 Recently, I've been trying hard to think of what to write without clicking the "saved articles" section lol. But I guess I have no choice but to answer another set of random articles that I get from @HermaniGinger 's article. Thanks for saving me this time our dear witch.
Well, I do have my daily prayer lists. Everytime I pray to God, I always asked for divine providence, blessings, strength, good health, provisions specifically for my family, friends, and Pastors and of course world peace is present on my list . Just so you know fam, I follow a particular sequence in my prayer routines and devotion every day and night. First, I thanked God for everything that happens to me on that particular day whether it's good or bad, then I asked him those things I've mentioned above, and lastly, I asked for his forgiveness of my sins and plead him to purify and humble me every single day of my life.
"You are a friendly person who never chooses her friends regardless with their life status, appearance, and gender." - My Best friend Jonna
"You are kind, appreciative, and funny."
"You are beautiful inside and outside"
My greatest achievement - my first disciple is my mom. She is the first person I've shared with God's word, and it happened in a very unexpected way.
Liza Soberano, I just want to know how does it feels like to be so famous and beautiful lol. I simple Idolized her as a woman who holds the epitome of world's beauty standard.
An extremely shy-type person who has a huge fear of being infront of the crowd was given a chance to become a worship leader. That was surprising for me.
My ministry in church. I am beyond happy to use my talent as my sincere service to God. I want him to be glorified in every actions I made, and for me I call it a divine happiness that will never lasts.
To fly freely like a bird.
My phone😭. I used my two months income in read.cash to purchase this android phone of mine.
Anime is a fictional character right? Hehe I want to be Yor from the Spy X Family anime series that was aired recently.
I want to die while worshipping and serving God, that was my dream death. However, my second option is, I prefer to die due to sickness or anything as long as not in a brutal way.
I am not a bookish person, but when I was a kid I love reading dictionaries and books of horror stories and fantasy.
Dishonesty 😅. I am fond of white lies.
Rage? I have too much patience yet I don't like my self when I am in the verge of anger.
Vegetables ❣️
Netflix and chill? Lol kidding aside. That would be travelling with my beloved family and friends.
---
Yaaay! This was so fun (as usual). If you haven't answered these yet feel free to dive in with these questions so that we will be able to know more about you. Have a nice day lovelies! Thanks for dropping by.
Thank you dear sponsors!
Check them out!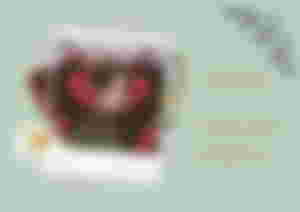 Photo Credits: CANVA