Me As a Girlfriend: Then Vs. Now
Recently, I was having a conversation with my boyfriend on Facebook messenger. We barely chat or update each other because we were both busy this past few days. He wants to visit me today but I ended up refusing him due to the reason that I am bombarded with unending schoolworks and I'm afraid that I might not pay him enough attention, so I suggested him to come and visit me on Wednesday instead, and gladly he agreed.
Out of the blue, I remembered what he told me last Saturday, he said while wearing a mysterious smile " You've changed a lot but in a positive way". I am little bit confused of what he really meant by those words so I asked him directly "WHY?". He began to enumerate those changes I have shown, and while listening to him I find myself grinning from ear to ear for the reason that he was able to acknowledge and appreciate all of it.
After that moment , I began to appraise my self as a girlfriend by highlighting my changes from the beginning up to now.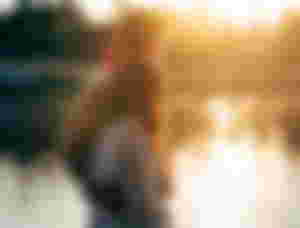 THEN
Too paranoid
To much overthinking, feeling rejected and irritated for no reason, sneaking into private communications/conversations (exchanging of social media accounts), making false accusations due to jealousy, and frequent sulking over small things, whew! too many to mention. It sounds overly possessive and It would definitely creeped someone out. However, those are predominantly a common issue faced by various couples when their relationship started to bloom. Well, it's quite normal though. Deep inside (Ang oa ko pala nun bwahaha).
NOW
Emotionally Stable
Honestly, I do still have those paranoid thoughts but I can manage or control it well now unlike before. I put more trust on my boyfie, and let him do what he likes without me to disapproved. Well, It's his life though, he's all grown up and I'm glad that he is conscious of his limitations.
PRIDEFUL
THEN
I used to be a prideful girlfriend who hates losing in every arguments. I won't accept any defeat, and even played as a victim even if I am the one who started the conflict. I can't control my emotions and I'm not that easy to please and apologize. It took me a week to fully recover and forgive my boyfriend but it depends on how big or small his mistakes are. Am too cruel right?
NOW
I am gradually practicing the act of humility. I prefer to reconcile with my boyfriend as soon as possible whenever we had some misunderstandings without minding whose fault. I approached him in a gentle way and apologize to him humbly and sincerely. And it's quite fulfilling to choose not to blow a fuse. It's a sign of maturity.
---
Those are the major changes I have noticed so far, and I like these qualities I have acquired from being together with my partner for over five years. These changes are part of my growth as a human being, and hopefully it continuously go well as I age. There you have it my dear fam! Thanks for reading this article of mine. Have a great day ahead!
Thank you dear sponsors!
CHECK THEM OUT!
SAYONARA!
Lead image from unsplash.com