What's up! My beloved readers, I've been hitting two birds in one stone today for the reason that I've attended two occasions with different locations which made me so damn tired, and I am having an upset stomach due to the reason that I've been forcing myself to eat a lot even though I'm full already! Food is life kasi lol. Napasobra ata haha
So much for that, enough for the nonsense intro let's proceed to our main topic for tonight.
---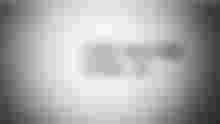 I believe that all of us are familiar with this control-z thing. Well, if you are computer/digital literate or just even have a basic knowledge about doing word.doc stuff. I'm pretty sure you already know what this shortcut code is all about.
Alright! A newbie tip. Ctrl-Z is simply the word for undo. If you did a mistake in writing or creating something, ctrl-z is your ally and your best solution. It will easily revert your misspelled words or any mistakes for you to make it right.
However, is this shortcut applicable to life? Well, we all know that it's impossible to revert life. We can't just simply undo our mistakes. Though there are some instances that we can stand up from being stumbled. However, the decisions we've made in the past cannot be changed or undone.
Abrupt decisions are likely to happen during extreme anger or depression. Just like what my friend did, I may not be able to mention her name but she decided to commit suicide due to depression and too much despair. But, what causes her to commit that act is her desire to become wealthy and materialistic. And what's more distressing is that, she told me that there was no God. I gave her all the advice she needs but still, I wasn't able to save her. Her abrupt decision leads her to the dark path. That is why we should not do a decision based on our emotions just like when we are angry or in the middle of a depression.
It is also applicable to riders and drivers. According to some research, 1.35 million unfortunate people died due to vehicular accidents in a year. Including trucks, motorcycles, and even a bicycle would cut someone's life. So, my advice! If you own a car or any kind of vehicles, please drive safely and responsibly, if necessary don't be in a rush or be tempt to over speed just because someone was overtaking you in the road. We don't know what lies ahead. My boyfriend had a motorcycle, and he rides too risky oftentimes. He's was so stubborn and prideful yet even if I scolded him so many times, nothing has changed. However, everytime I rode with him he tend to lower his speed because I always pinch his back if he tried to over speed.
Nevertheless, since life doesn't have this shortcut, we should be careful in making decisions. Whenever we are angry, depressed, or broken-hearted let us not allow these enemies to manipulate our minds. We should come ans surrender all to God and ask for his guidance and protection. I'm sure he will help us, he is a God of all possibilities and there's nothing He can't do. As long as we humbled ourselves and cry out to Him, He will always be there to reach and save us in times of need.
"Don't ever write off or ignore the possibilities of a plot twist. You can never be too sure of tomorrow's chapters. Live! Knowing that there's only one Author ,Your Creator. He started the story and knows where it will end. How your story ends, depends solely on your decisions."
-CHIDIOGO EMMANUEL
"Life has no ctrl-z so live your life wisely and carefully"
IN SHORT HANDLE IT WITH CARE BECAUSE WE ONLY LIVE ONCE. ❣️
Thank you so much dear sponsors! I love you all Check them out🥰
Sayonara!
Have a great weekend!!
Lead image from google.com