Hey there read.cash buddies, I'm a bit down the whole day for the reason that, me and my mom had a little misunderstanding. Fortunately, we already settled that matter a while ago but my heart is still heavy and weary, hopefully, this feeling of mine will vanish tomorrow.
Earlier this morning, I was busy doing the laundry all by myself when my cousin who just gave birth last October passed by carrying her 2 months old adorable baby girl. She told me that I am one of her child's godmother, well I just nodded and mingled with her little one. An hour later after they left my neighbor suddenly appeared right infront of me and said " Ikaw nalang walay anak, kanus a man imoha?" (you are the only one left who has no child, when will you gonna have one?). Just so you know guys my cousins whose at my age has their own family already and I am the only one left and I don't feel pressured or anxious at all because I believe that there is an exact and perfect time for that and it needs an ample preparation. The fact is, I still have more things to focus on before settling down and building my own family. Aside from that, I do have visions in life, that is why I prefer not to rush.
However, I still have to go through a lot of setbacks, criticisms, and negativity in life in order to reach the fulfillment of my desires.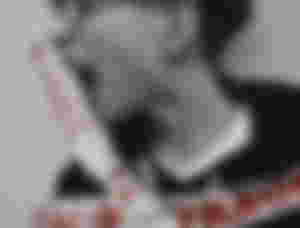 You can't do it!
For me these words really are the key to success. Whenever people tend to hit me with these depressing words, it doesn't hurt and affect me anymore. Why?
Before, a lot of individuals are belittling me through their non sense criticisms most especially, the first time I had a boyfriend. They often told me that I couldn't make it. That I won't last a year, I can't graduate, ill be pregnant in no time. They tend to tell me that I am weak , immature, and not capable of handling this matter. Even though I am in the exact age to enter the world of courtship and intimate relationships, I haven't forgot my limits.
Well, those words are powerful enough to change my perspectives in life yet I won't gonna lose. It became my pattern and daily reminder to dodge the possibility of those phrases to happen. So be it! Feel free to judge me, then you'll find out soon, and I'll prove to y'all that you're totally wrong.
That was few years ago, those degrading words? I just let it pass my ears and ignored all of it instead. And the plot twist? Their daughters were the ones who became pregnant But, I never spoke out a single word. Instead, I encouraged them to fight against life, because their journey doesn't end there yet. There's a lot of cases like them. But what is morally wrong is to abort the baby inside their wombs. That is surely a murder and a heinous act against the divine law and human law. But don't worry they haven't done that.
Now they redeemed their words. They even praise my boyfriend for being such a good and responsible man who has visions and perspective for our future. We've been together for almost five years and in fact, he's the one sending me to the jeepney terminal every day at exactly 4:30 a.m so that I could go early to school and save money as well. Our school was too far from our hometown, so I need him to escort me, and thank goodness he never complained in the slightest. I wonder how did he persevere to wake up that early just to send me to school everyday huhu I'm so blessed with this guy.
And what's more surprising is that, I'm almost done with my studies. Thanks to their words. Actually, it didn't hurt me much. Instead, it lifts me up to win every battle against the judgemental society. And here it is, three more months to go and VIOLA goodbye college!
Above all, I thanked God for everything, He's been there with me through thick and thin, and even if I can't touch and see His divine face, but what matters the most is that my faith tells me that my God is with me forever and ever. Without him and his guidance, I'm probably lost and defeated by the world's cruelty.
---
To all people out there who was verbally attacked and abused! Know your worth, don't you ever trust the persecutions and negative words against you. You are not battling alone, everyone of us has the same experiences with this matter but one thing is for sure we should not be defeated by mere criticisms and judgements! Keep that in mind! You are a warrior.
Thank you so much my dear awesome and benevolent sponsors!
CHECK THEM OUT!
THANKS FOR DROPPING BY! have a great day ahead, keep safe and God bless us all.❣️
Sayonara!
Lead image from unsplash.com