I understand You...
Date: 03/14/22
Author: Athaliah
We've long to find atleast one person who would willingly understand our diverse situations. We seek peace while believing that we can handle all the burdens we've carried on our own.
Emptiness, loneliness, madness, envy, pain, self-pity, anxiety, suffering etc.
Been there done that.
The world is filled with cruelty yet we still seek even the tiniest beauty in it. We still desire for a change, because each of us thought that everything is possible when there is hope and faith left in us.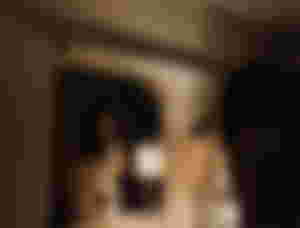 Nevertheless
I UNDERSTAND YOU...
I understand your sanity, I know you've been fighting your own battles alone. You've been searching for someone to lend a hand on you. In order to release such sadness you let your heart cry out. My friend take a rest, you've been trying hard and you've done enough. I may not know what makes you drown in weariness, but take heart. Time will soothe those negative emotions, and God will heal all your wounds.
I understand the fear that keeps you from moving forward. Fear of failure? Fear of Being Left? Fear of pain? Hey! It's time to make a step, Do you hear me? You have to face it and embrace the though of taking risks and accept random possibilities. Life is about survival and if you didn't deal with those fears of yours, this I tell you, you will never be fully equipped. We are all strangers in this world, so you better have to think that all these fearsome things are just illusions. Lastly, Only God must be fear of.
I understand the madness that makes you feel different from your usual self. Don't be hesitant to show your rage, you are free to express how you feel. Shout all your anger like there is no tomorrow. However, don't let those raging emotions dominion over you. Self-consciousness is the key in order to control your feelings. Don't let that anger defeat you through hurting your enemies due to your thirst for vengeance.
I understand why you chose the path of solitary. I know you've been hiding your true identity by isolating yourself and keeping your distance to those people around you. I understand why you preferred to hide all your cares and problems on your own because you are afraid to trust, and to be misjudged. It's okay dear, however you're a human being who has limitations. And if ever you reach that limit and you think you can't take it anymore. Just run unto HIM and submit all your worries and deepest secrets before opening it to others. Believe me people may not understand your situation, but God knows everything even the tiniest part of you, and even if you haven't uttered a single word about your life situation.
Bear in mind that you are not the only one suffering in this unjust world. All we need to do is to understand each other's circumstances even though we went through a lot of hardships in life differently. Nevertheless, be still because we have our Almighty God who we both believe that will save us from this cruel world.
And I believe PRAYERS is the only solution to any life dilemmas.
Thanks for stopping by! Have a great evening.
Thank you dear sponsors!
CHECK THEM OUT!
SAYONARA!
LEAD IMAGE FROM UNSPLASH.COM