I Got Shot for the Second Time!
Recently, I went to the vaccination center because today is the schedule of my vaccination appointment for my second shot. My mom advised me to go in the spot at an early time because if not, the long queue to get vaccinated was too long just like when I got my first dose, and I wondered if I would be able to find a seat. Me and my cousin were so glad because there was no long queue at all, what a relief! After 10 minutes of falling in line, we're finally done with the screening part, and that includes checking of vital signs and some health interviews. However, we were not informed ahead of time that the vaccines had not yet arrived, what's more, frustrating is that we've fall in line for almost an hour there, and they said that we have to wait a little longer, geez my legs are getting numb already and my tummy is rumbling too. Despite the inconvenience, I am pretty sure that the medical front liners are doing their best to cater all the people as soon as possible, so to show them the support, I have to dig deep for understanding and patience.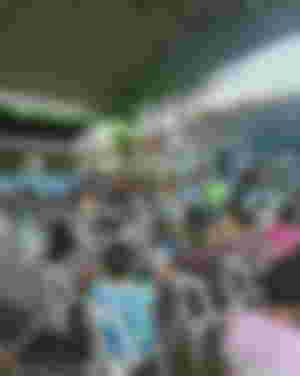 While standing in line, I browsed the internet to get rid of boredom. I've watched some random videos on Facebook such as funny TikTok videos, food documentaries, and anime clips. Out of the blue, my cousin told me that she had an upset stomach, and she wants to go to the CR or else she will gonna explode the massive bomb in her butt lol. Instead of helping her I just laughed out loud and told her that she is just getting nervous that is why she felt that way. Just so you know guys, my cousin is a crybaby, and a neurotic person for the reason that she often gets collapsed when she can't control her nervousness. She is very gentle, and easily gets paranoid whenever she saw a syringe, and she must have someone to accompany and assist her whenever she gets paranoid.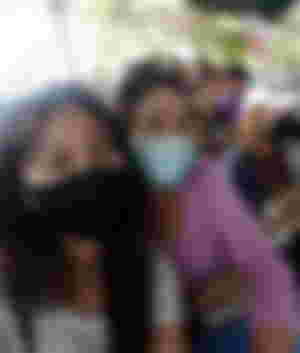 After two hours of waiting, the vaccines had finally delivered, and it gave us full relief. We immediately submitted our vaccination cards and waited to be called for our turn. Unfortunately, the area was so overcrowded, and for that reason, we can hardly hear the health workers' voices while calling out our names, so we decided to go near to them instead. At last, my name was finally called so without any hesitation, I immediately sat down and took a deep breath. Whew, my eyes got wider when the syringe pricked on my shoulder, and I was like "OUCH!" It was so damn painful I never saw it coming.
I asked my cousin to video-record me while getting vaccinated, she handed out my phone to me, and I found out that she did not click the video play button. Well, I just thought that maybe she was driven by her fear and nervousness the reason why she forgot to click it lol. After she got her 2nd shot, she quickly walked right through me with a pale face and shaky voice. She told me that she had felt a tingling pain in her shoulder, and asked me if I'd felt the same way too. To make her relax a bit, I just nodded and told her that it was normal and there is nothing to worry about.
We arrived home safe and sound, and I took a medicine right away to prevent the possible side effects. I would say that it was quite a long day for me but I find it fun and fulfilling at the same time. How about you? Are you fully vaccinated already?
Thanks for patiently reading! Hope you had a great day ahead! I love you all❣️
Thank you dears sponsors!
CHECK THEM OUT! 
SAYONARA!❣️
All images are mine