August 4, 2021
"You only live once, but if you do it right, once is enough." — Mae West.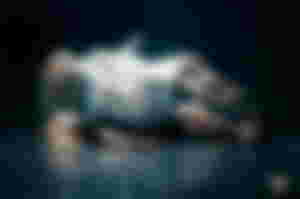 Life is foreseeable while death is unpredictable. Why do I say so? Well, I could say that a child in a mother's womb is expected to be born after 9 months, but how about death? I remember a certain half-meant joke that was shared by our pastor last sunday in his sermon, he says "UNSAON MAN ANG KAUGMAON KUNG DI KA MAUGMAAN". In tagalog (Aanhin pa ang magandang kinabukasan kung hindi ka man rin aabutin ng bukas).To make it comprehendable , we can't beat death and it is inevitable. We dont know what tomorrow will bring, so it is better to be ready.
How does Christians perceived the concept of Death?
However, we Christians we fear no death,instead we viewed it as a triumph. Christ live and died to fulfill the will of God, and for us to receive salvation and eternal life. See? It was because of love, the love of the Almighty Father to us that he gave his only Son for our ransom, so we may live, so we may be restored to life.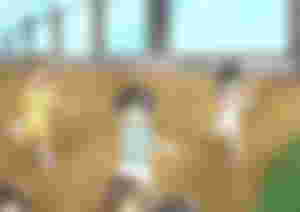 The Accident
I am not referring to any vehicular or terrible accidents, this is just a result of my clumsiness way back in my elementary days. I know you are already familiar with this popular, old but never gone out of style Pinoy game, which is called Ubusan Lahi. In this game one tries to conquer the members of a group (as in claiming the members of another's clan). The tagged player from the main group automatically becomes an ally of the tagger. The more players, the better. The game will start with only one it and then try to find and tag other players. Once one player is tagged, they will then help the it to tag the other players until no other participant is left.
Source: https://en.m.wikipedia.org/wiki/Traditional_games_in_the_Philippines
I was a 4th grader on that time, when me and my friends are playing that particular game, we tag along in our school's mini stage and its quiet dangerous for us kids, for the reason that it has a lot of spiky huge rocks surrounding each sides at the bottom of it. I was not the "taya" or the IT in the game, actually they didn't want me to join because I was too hard to chase (ayaw ko talagang nagpapatalo full speed lage haha).
Here comes my eager friend who was already been tagged, chasing after me with all her might, she looks so scary while running after me, I just focus my eyes on her without looking to my own direction. And then suddenly...
What do you think happened to me? Any guess?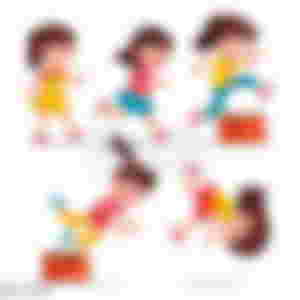 Yes, I found myself slowly falling down to the right side of the stage ranging 6-8 feet below the ground where the spiky huge rocks are located. I just closed my eyes while accepting the consequences that might happen, (nauna yung ulo ko). I nearly got unconscious and breathe out slowly making a long soft sound crying for help. Luckily, someone helped me and brought me to the clinic immediately. My mother was so upset while seeing me with a lot of bruises and wounds in my head and face. I find it weird because I really saw a huge spiky rock below when I fall and it never hit me, I just fall into the ground with some tiny stones surrounding it HOW CAN IT BE? I thought that would be the last day of my life because they said if I were hit by those rocks I might have serious injuries or worst death, since I was too young on that moment. I was absent for 4-5 days because I got a fever right after the incident.
That would be the worst memorable event of my life. So you see? those happenings are very alarming and some people experienced way more serious than that, because again! Death is inevitable we can't guarantee that even though we ate a lot of vegetables and fruits in order to be healthy to prolong life, even we just stayed in our respective homes, still if it is your time then you dont have a choice, because I believe in Matthew 16:25 "For whoever would save his life will lose it, but whoever loses his life for my sake will find it."
Lastly, dying without knowing God or even experiencing His presence is a total danger. Indeed to live is Christ but to die is gain (Philippians 1:21) so offer and commit your lives unto the Lord and live your life to the fullest.
Thank you so much for reading, God bless you and your family!🙏💕
The photos are not mine, all credits to google.com