Charaaann! It's me again Athaliah!! How was your day everyone, mine was indeed boring and dull well just so you know I'm not feeling well today and it brought me to the topmost point of laziness but thank goodness I read @BreadChamp 's article about Random Questions for Honor Students and I was so entertained on the way she responded those questions and somehow felt proud and amaze by her achievements!
Here's the link of her article;
https://read.cash/@BreadChamp/i-passed-and-thats-enough-935347ee
For the information of everybody this was initiated by @kingofreview you can also check his article.
https://read.cash/@kingofreview/questions-for-honor-students-1-10878afd
Attention: I have no intention to brag or flaunt my achievements sadyang wala lang talaga akong maisip na ilathala ngayong araw😅.
Now, I have a reason to get busy anyway lol.
I'LL CUT RIGHT TO THE CHASE, AND LETS BEGIN!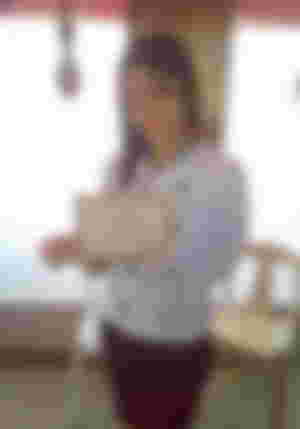 Top 1 yet inconsistent and definitely not as a whole (by section) per section kasi may mga top achievers. In Senior High I made it in the first spot but ended up top 10 as a whole, the fact is, student athlete din ako noon kaya ang hirap pagsabayin, and it's already been a great privilege to be recognized kahit papano. In college same parin Top 1 (from first year to second year) and was acknowledged as one of the Dean's Lister nung face to face pa yung mode of learning, and since nung nagonline/virtual class na ako tila tinatamad na akong gumawa ng mga assignments at minsan natutulog while nagdidiscuss yung prof namin syempre na kaoff cam bwahaha.
TOP 10, as far as I remember that was on high school. When I was in elementary dun ako nag pursigi ng maigi upang mapabilang sa mga top achievers nakakainspire kasi kapag andaming medals at ribbons na nakasabit around your neck like yeah it looks really cool and fulfilling tho haha so let me give you a concise transition of my progress during my elementary days.
Grade 1 - MOST DILIGENT haha naawa yung titser ko nyan kaya binigyan nalang niya ako ng isang ribbon ganda pa naman nung pormahan ko during the recognition day 😅.
Grade 2 - Napabilang sa lowest/last section and good thing I was given three ribbons and made it to the top three.
Grade 3 - Second to the Last Section haha Top 2
Grade 4 - Section 2- Top 4
Grade 5 - Section 2 - Top 2
Grade 6- I graduated 7th honorable mention 😅❣️
And in High School I manage to maintain my rankings even though it's not consistent. Weee? Haha
My highest general weighted average was 96 both in Senior High and college. Not to brag but my highest grade so far was 1.0/100 haha just so you know guys sa college ko lang to na achieve and don't get surprise kasi it was only in my Chinese Subject haha and yung Chinese Teacher namin whom was a Taiwanese (Foreigner) kahit magsabi ka lang NI HAO MA perfect score na sa kanya yun lol. Bait talaga ni sir🥰. Halos kami ata lahat nakakuha ng perfect grade sa kanya.
To make this more comprehendable and simple I'll write it this way;
Elementary - naging pambato ako sa SPORTS (Volleyball- Municipal and Division Level) and Poster Making Contest Municipal Level😅 (3RD PLACER OUR OF 4 contestants bwahaha)

Secondary - SPORTS (Volleyball - Municipal to DAVRAA) Science Quest/Quiz Bee Division Level pero never naging part ng final 3 bwahah kakahiya, at naging part din ako School Paper Club (All around halos naging role ko dun except sa broadcasting haha) kaso Division Level lang talaga andaming magagaling eh👏. Bdw kasama ko si @Sequoia sa club na ito.

COLLEGE - SPORTS (Volleyball- Inter School) Champion pero exclusively for Christian Schools lang talaga.
2 days before the exam ako kadalasan nagrereview because I did an early review like 1 week before the exam yet naging useless kasi nga nawala lahat nung nirereview ko bwahaha kaya natuto na ako at minsan memorization na lang yung naging way ko of studying most of the time bwahaha oh bakit, kayo rin naman ha!. Haha but sabi nga ng titser ko "DON'T JUST MERELY MEMORIZE".
When reviewing I habitually write my notes in bullet points and make sure that they are perfectly readable. Haha effective and useful tip siya para saakin🤗
Hmm, that would be to have a failing grade obviously, and syempre mawala yung name mo sa TOP ACHIEVERS, and what's disappointing is they tend to question you kung bakit nawala ka or bakit bumaba yung grades mo at ang iba pagtatawanan ka or ibelittled ka and yun yung isa sa mga kinatatakutan kong mangyari.
STUDENT'S NOTE;
You see schooling is not always rainbows and butterflies, so be fully prepared to face those failures and pressures along the way.
Check the awesome works of these amazing authors and generous sponsors of mine.
Thanks for dropping by! Have a great Monday❣️
Lead image credits to Unsplash.com