I woke up at exactly 7:30 in the morning without a thought of concern from school works and deadlines. I sat down calmly on our terrace, sipping a cup of coffee while contemplating the stormy weather. Out of the blue, I received a private message from my terror professor that definitely changes my whole mood.

I got chills all over my body as I read her message. I immediately checked my google classroom to find out what's wrong and then I saw her private comments in one of my outputs. Geez, why is this happening to me! I thought I finally freed myself from all the stress with this particular subject yet I was totally wrong!

I was extremely shocked by her words, and the fact is I haven't commit any form of cheating in her subject for the reason that she shows no mercy for cheater students, and I am certain that my outputs are all original and made by me. What's more dissappointing is that Ms. Bucanegra which is one of my group mates and my dear bestfriend. To make the long story short, I am the leader of our group and I initiated and volunteered to make our video description/curation to be submitted by group meaning to say, one output per group but we need to submit it individually in the Google classroom. The reason why I volunteered to do the said group work it's because most of my group mates are busy and they often told me that they can't do the task because they are on duty, and some of them are experiencing low intermittence. So I don't have any option left but to do it all by myself. Fortunately, I immediately send the final output in our group chat and gave them an instruction before they submit it.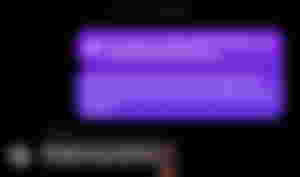 Instruction;
"Guys here's the final output, kindly change my name in the file and the individual reflection too."
That specific instruction is very clear and concise, but among all of my groupmates, she was the only one who didn't change the individual reflection part. I intentionally put my reflection in the file so that they will have an idea of how to write their reflection concerning the topic. I thought she already knew the fact that writing a reflection paper should be made personally. I already explained this matter to my professor and hopefully she will reconsider it.
I messaged my best friend right away. I confronted her, and she felt sorry for what she did, she was just unaware and submitted the output without reading my instruction. I was very disappointed because I was the only one who got a low score in our group even though I was the only one who did our group work. I feel like all my efforts were gone wasted just because I initiated to help.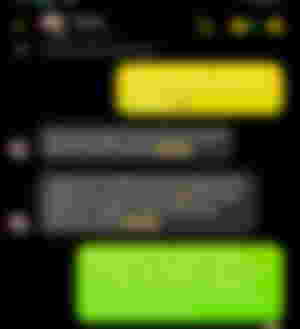 She insisted that I was mad at her, but to be honest I am not angry at all, because the thing that bothers me most is that she already did this twice. She received a warning from our professor last monday and was given a score of zero for cheating. I advised her to be mindful next time because no one will ever trust her anymore if she do that again and fortunately, she humbled herself and accepted her mistake. For me, it all that matters.
---
I WILL ALWAYS CHOOSE FRIENDSHIP OVER GRADES, I WON'T LET THAT ONE MISTAKE TAKE OVER MY EMOTION AND WRECK OUR FRIENDSHIP.
I love my bestfriend, she might have committed a lot of mistakes but the closeness and bond we've built from each are stronger than ever. For me, we are all imperfect and it's normal to mess up sometimes. So let us all keep in mind that;
A true friend will never abandon you just because you committed a mistake.

A true friend will never tolerate all your wrong doings.

A true friend will accept and forgive you no matter who you are, or what you did.
So choose a true friend who can do that both for you.
Thanks for stopping by! Have a great evening
Keep safe and God bless us all!🥰
Thank you so much dear sponsors!
CHECK THEM OUT!
SAYONARA!
All images are mine