Good News And Bad News
What's up! Readchamps, we had another nippy evening yesterday and the rain somehow gave me a lighter mood.
I am feel bad for not being active here, and aside from our family problem that we are currently facing these past few days, my phone seems to give me a hard time to access some of my most used mobile apps (this includes read.cash).
So much for that, I will just give an update about my sister's health status as of now. But let me lay out first the good news before we proceed with the bad news.
My sister was admitted in the hospital last Saturday and the initial findings of the doctor is Appendicitis since the symptoms of the particular disease is noticeable in my sister's case. That is why, my parents delivered her immediately in the national hospital that conducts surgery which is miles away from our hometown. Unfortunately, my mom chatted me that my sister needs to undergo further check ups and observation before the operation.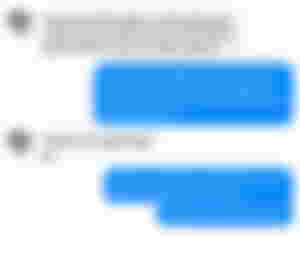 My mom said that my sister has no concrete schedule for her operation yet, due to the long queue of patients in the operating room.

To cut the long story short, the Doctor visited her regularly to see if her condition had improved with the medication. Gladly, my sister no longer suffer from the excruciating pain she have been struggling with. After all the observations and laboratory tests, the final results came and we feel relieved that she had no longer need to undergo any operation since the doctor's findings about her real health condition is "ACUTE GASTROENTERITIS".

And this afternoon, they arrived home safe and sound. I was so happy to see them in good shape.
My sister's second ultrasound result gave us another reason to worry. The doctor told my parents that my sister has a CYST in her left ovary, and they need to visit an obgyne for further check ups after her menstruation. As of now, we regularly monitored her condition, and hopefully she will be fully recovered.
---
Nevertheless, I am still grateful with God because He was there with us till the end. He uses such genuine people who serves as an instrument to help us not just financially. I am so happy knowing that a lot of people are praying for my sister's complete healing and recovery. Prayer is more than enough.
All glory and honor belongs to YOU alone!!!
Thank you dear sponsors!!!!
Check them out!
Sayonara!
Images are mine