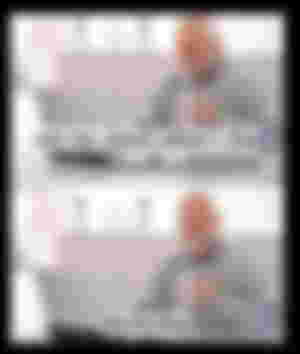 These words may sound ridiculous and funny, but this is the reality of an online student like me. Responding well to deadlines is my greatest weakness, in fact I prefer to do my assignments and other school works one day before the deadline not just due to laziness and procrastination yet I also find it effective when I think that the due date of submissions is near my mind surprisingly works better and faster and aside from that it also boosts my interest to do and finish every single task.
But these past few weeks is a different story. I was too confident that I can finish my Eportfolio within one week but I was totally wrong. Actually, our Professor already told us beforehand that we will going to submit an overall Eportfolio at the end of the semester, but we just taken it for granted. Our professor gave us four months to work for it but most of us just started compiling one week before the deadline.
I thought making an Eportfolio was just an easy peasy but it was the exact opposite of what I've expected. Our Professor send a rubric as well as the sequence of the Eportfolio content last week and we are all shocked with her announcement. We all thought that we will just compile all the performance tasks, activity sheets, and reflection per episodes/chapter of the book (19 episodes/chapter), but she stated that we should answer all the activities found in the book from page 1 to 189 to be submitted today (January 20, 2022 at exactly 6:00 pm), and she also wants us to revise our eportfolio and add subtable of contents in each episode and I was like seriously? None of us dared to questioned the changes she posted on our Google classroom because we are afraid that she might get mad.

In English "Just kill us please hahaha"
"Yowo/Yawa" term is a bad word just incase you're curious hehe.
Due to extreme disappointment one of my classmate in our Group Chat stated that sarcastic words. I told him that those words are way too exaggerated in a funny way. Just so you know guys we created that particular group chat exclusively for us, it is where we throw our rants/complains, share our ideas and answers during online classes, and to make sure that we are keeping in touch with each other. Our GC is also filled with MARITES (Gossipers) lol.
As for me, I immediately started creating my eportfolio. I can barely eat three times a day and I almost forgot to take a bath because of cramming. I isolated myself in my bedroom from 10 am to 5 pm in the afternoon just to make sure that I accomplished something big in that particular day. I also told my parents beforehand that I don't want to entertain any distractions and let me be. That is also the reason why I became so inactive in this platform, and I only published 3 articles this week.
Moreover, my parents even scolded me for sleeping too late at night (I hit the sack around 12:00-1:00 am). They told me not to overdo things because my health is at risk, and they are right as a result I got a fever yesterday. What's more surprising is that, even though I feel nauseated and my body was so hot and weak, I opened my laptop just to continue what I am doing instead of taking a rest. By God's grace, I am fine now thanks to my parents who never leave by my side and took good care of me despite of my stubbornness, and of course to my boyfriend who paid me a visit yesterday. He brought me some fruits and milktea and he even gave me a massage just to make me feel better at some point, which is very effective din naman, yay hehe seneel. So blessed to have these genuine people.
---
For me, the deadline didn't bring out the best in me, it just gave me a fever lol. But thank God I finally submitted it just a while ago in our Google classroom and it's quite fullfilling because I've managed to finished the 300 plus pages Eportfolio of mine! Job well done Athaliah!
To all students out there, it's okay to pour a lot of effort in your schooling but don't forget to take good care of yourself because grades can't pay your hospital bills. Hope you all got my point.❣️
Thanks for dropping by!
Check Them out!
Lead image was taken from unsplash.com