A pleasant and hot afternoon to each and everyone! Have a seat and grab a cold drink! We're going to talk a lil bit about a mythical creature that we usually seen in some movies. Anyways, there are some rumors before, that this creature exists. However, only few of them had seen this extraordinary creature with their own eyes. My grandfather is the one who had seen this peculiar creature, in this actual real world. Not in dreams.
Cyclops, (Greek: "Round Eye") in Greek legend and literature, any of several one-eyed giants to whom were ascribed a variety of histories and deeds. In Homer the Cyclopes were cannibals, living a rude pastoral life in a distant land (traditionally Sicily), and the Odyssey contains a well-known episode in which Odysseus escapes death by blinding the Cyclops Polyphemus.
This creature appears in most fictional movies also in some console games, and on the famous mobile legends as well.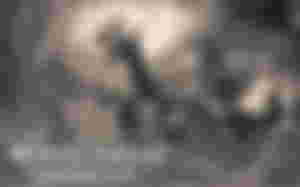 A cyclops has one eye, it is round and huge. Usually, in fictional movies it shots a laser beams out of their eye that incinirates every mortals. Sometimes, a cyclops appears cute, just like the adaption of mobile legends. Cyclops is one of my favourite mage hero. Though he is so little, he has huge round single eye, and has an extraordinary magic powers.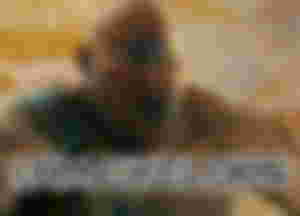 Apart from those fictional thoughts about this monster. I'm gonna tell you something you couldn't believe. My grandfather was known to be a huntsman before, he catches wild boars and deers. One day he went to the sea to catch some fishes, after an hour of paddling he went to an enormous and creepy cave, when he entered it he was extremely curious and was hoping that he could get something in it. But his life was doomed when he saw a gigantic man standing in front of him, as huge as a tree. He can't take his eyes over that huge single eyed and furry entity, and he found it naked. We concluded that just by listening to his testimony it was the mysterious and legendary mythical creature called cyclop. The huge creature didn't do anything that would hurt him. My grandpa was just shook like a leaf and unhesitatingly ran away as fast as he could to get rid from the creature. He went back home pale and in extreme shock like he was totally traumatized and until now that unfortunate and terrifying encounter was still vivid in his mind. By the way, this happened way back 1970, I don't know where exactly that place was, but it is located in region XI, mindanao, Philippines.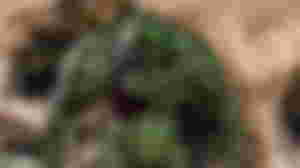 Can't still find a proof that they really exist. But would you believe in this kind of mythical creature?
As for my own thoughts, I believe that this creature exists, because my grandfather won't simply make such lies, he's serious while telling the full details of his experiences. Also, the time he saw the cyclops was exactly the same as what fictional figures are, right now. He doesn't even know, what is a cyclops. Just by telling the descriptions and stature of that mythical creature. I therefore conclude that it is a cyclops and it is real. Maybe it appears on those people with something like 3rd vision or we usually called third eye. It's up to you! And I can't force you to believe everything I have shared, I hope you enjoyed reading this article.
By the way thank you for stopping by and took a peek in this article, it may seem a bit lacking of proof but, there's nothing wrong in believing. Adios my read.cash fellas!