Heyah! What a windy and gloomy Tuesday isn't it? My heart is filled with joy and excitement coz Christmas is fast approaching. My gifts for my beloved and adorable godchildren is now ready for distribution hehe , I hope they'll like it. I still don't have any idea on what gifts will I give to my dear parents, that is why I've been scrolling and searching stuff on Shopee (online shopping app) earlier. I don't want to end this holiday season without giving them presents.
So heres the real deal! I am participating to Ma'am @gertu13 's Christmas Contest. I am so fired up tonight because I've been hunting and seeking more Christmas prompts/contest/challenges to participate and thank goodness I found her article entitled "hey you this is the promised christmas contest". Check it out for more info. Thanks a lot Ma'am for initiating this contest, I am certain that God will bless you more for being such a benevolent giver.
So much for that, since creativity is one of the major criteria for this contest, I decided to make a poem about Christmas. So here's my entry!
---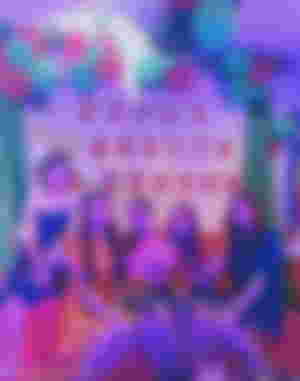 The spirit of Christmas fills the air,
It vanishes one's pain and despair
Green pine trees and crimson bells
"Hang your socks around the chimney, Coz Santa Claus is coming tonight!"
Is what my mom used to tell.
Alluring and enchanting Christmas Lights
Brightens up every homes at night
Christmas Lanterns were filled with bright colors
That'll surely light up our holiday display.
The gifts beneath the Christmas tree
Is exciting and thrilling to see
Frantic shoppers are stuffing their wallets
Gearing up for Christmas sales and bargains.
Twinkling lights and lanterns
Christmas sales and bargains
Giving fancy presents and holiday treats
Are not the true meaning of Christmas.
Have you fully forgotten?
The Mighty son who was born in a manger?
The prince and the redeemer of God's people?
And the King of all Kings?
Christmas is not just a mere holiday season
It is not just a normal celebration nor a tradition
We celebrated this special day for a significant reason
Coz, this is the season where our Lord and Saviour was born.
Now let us rejoice with glee and celebrate,
The Son of God was born to change our fate
We should all commemorate the birth of Jesus
For He is the source of hope and the ultimate symbol of God's unconditional love.
Jesus is the reason for the
season the one we serve and love so dear,
So let's fix our eyes on God,
As we celebrate the holiday season together this year.
---
Wohoo! I made it, it was so difficult and challenging than I've thought. I hope this piece of mind reaches the heart to whoever read this. I wrote this to remind each and everyone of us that the birth of Christ is the real meaning and reason for this merriest and most awaited season. We should savor and spend each moment with our loved ones while commemorating the greatness of our Lord and Saviour.
Lastly, one of the major reasons why we need to celebrate Christmas, it's because this is the time where God's will was fulfilled and prevailed. Therefore, let us keep Christmas wonderful and memorable without a thought of hatred and greed. Instead let us all keep in and live the true spirit of this holiday season which is about giving, love, hope, and sacrifice.
"Best of all, Christmas means a spirit of love, a time when the love of God and the love of our fellow men should prevail over all hatred and bitterness, a time when our thoughts and deeds and the spirit of our lives manifest the presence of God."
— George F. McDougall
This is me Athaliah, wishing and praying you a blissful and a merry merry Christmas!! Have a great day ahead! God bless us all.❣️
Thank you so much my dear sponsors! Ya'll Rock!
CHECK THEM OUT!
THANKS FOR DROPPING BY!
SAYONARA!
Lead image from unsplash.com