A Tiring Day and A Diary Questions: Count Me In!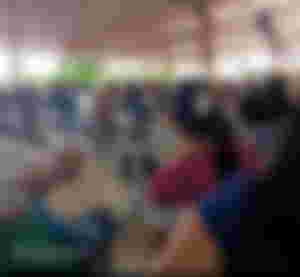 Just so you know Fam! Today is our enrollment schedule for the last semester (4th Year na soks). Our school already announced ahead of time that all college year levels has it's own enrollment schedules. However, when I arrived at school earlier this morning I was deeply disappointed with the long queues of students and majority of them are freshmen and sophomores. And I was like, "What's the purpose of scheduling!". We are all worn out waiting for our names to be called for almost five hours . And what's more nerve-wracking is that those who were not catered today has no choice but to back next week huhu sobrang layo at mahal pa naman ng pamasahe namin papuntang school 😭. Bakit kasi face to face pa yung enrollment eh may pandemya nga!! Ehh kairita. My apology guys I just can't help myself from getting annoyed. So please bear with me.
Anyways, don't mind it. Complaining is pointless and it won't help at all.
---
While checking my notification, @MoonTrader's article caught my attention. It was a prompt/challenge that was initiated by @OfficialGamboaLikeUs . Thanks to the both of you.
The challenge is simply expressing your personal thoughts truthfully with the following diary questions below.
So without any further ado, let the blogging begin!
Here's my entry...
Eating? Haha Kidding aside. I noticed this habit of mine that whenever I am down or my mind was crowded with negative things and when I am in the midst of difficult times, I usually went to the nearby beach and gaze upon the beauty of the sea while listening to the sound of the roaring ocean as if it was a serene voice that tells me to calm down and relax. I find it very effective and therapeutical because it literally washes away all my problems. Well, yeah that is how I calm my nerves.
Honestly speaking, I am not me when I am alone, because whenever I am in the outside world I feel like I am being controlled by my fear of comitting mistakes infront of many people, that is why having a precious time alone with myself breaks every chain in my heart. I can savor it by crying, meditating, and watching anime🤭.
For me, the purpose of life is simply...
To witness both negativity and positivity, and experience success and failures.
I don't have a particular personal style because I am very flexible and can adapt to anything that I encountered day by day.
The question is too broad lol.
I hate people who condemns, judge, and compares others. As for me, I believe that words are powerful and those people who abuse it's power is what I hate the most. I don't want someone who criticize me as if they know my future, ayoko ng pinapangunahan. And I don't want to hang out with negative people, it's kinda contagious.
Just so you know guys, I actually use the suns direction as my own clock for instance when the sun is in the middle of the sky I assumed that it was already 12 pm even though it was just a hunch lol. That's why I can't end a day without looking in it lol. But if I perceived it logically, my sun is my pet dog named "Butchok" because the first thing I did in the morning is to greet while petting him. That was my daily routine.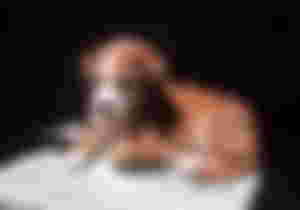 No, because my thoughts are weird period! Wag dirty minded hmp!
Surviving in college without making my parents spend so much money for my tuition fees. Proudly saying I have three scholarships all in all. First is my academic scholarship that I got from my current school, second is a Government scholarship (CHED-TDP), Lastly, I am a scholar of a private company. And yes, that what makes me proud of myself.
Of course, but it still depends on the situation/mood.
---
Phew! This prompt somehow eases my stress. However, my eyes are dropping on it's own, which means "TIME TO HIT THE SACK!". That would be all for tonight, I need to recover my energy that was drained the entire day. Well, Let's call it a day.
Have a great day ahead! Oyasuminasai❣️
Thanks for dropping by!
Thank you dear sponsors!
Check them out!❣️
SAYONARA!
LEAD IMAGE NOT MINE I GOT IT FROM UNSPLASH.COM