Hey there! Read.cash fam, just got done with my virtual classes. My energy was totally drained and my mind wants to stop from working. I can't think of meaningful topic or contents to write tonight, but I remember @Codename_Chikakiku's article last month I forgot the title. In his article he flexes his God-given talents and he also shared the things he was not good at or he find difficult to do with. So much for that I want to thanked him for granting my request to hear him sing, and indeed his talent in singing exceeds my expectations. Hey Man! Your an aspiring singer.
Now here's mine😁, just a reminder this is just a matter of sharing and I don't have the intention to show off or brag the things that I find myself good at.
_______________
Drawing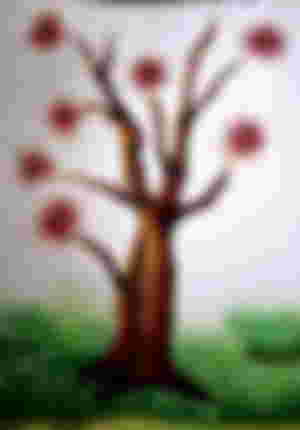 I admit that I have a very wide and deep imagination and in order to put it into life I draw them out. There are some factors that contributes to my interest in doing such. Since I am an avid fan of anime I tend to draw a lot of my favorite anime characters and somehow create my own character too. Not to mention but I am also one of the cartoonist in our school's journalism club. My apology if I can't post one of my masterpiece here it's because my sketch pad was lost, and one of my drawings their are bought by my neighbor for only 1$ or 50 pesos. Actually, I dont really want to give or sell it, for the reason that it is one of my favorite piece, yet she beg and even offer me a certain amount yet still I refused to take it, but in the end I gave it to her because she was really into it. So much for that I also do sketching, and oil pastel painting. I had three customers way back in high school and I find it hard to finish it because it takes a lot of time and effort to make a perfect artwork that will satisfy my customers. My first customer was my aunt she ask me to sketch my niece and gave me a picture as my guide. It took me 3 days to finish it because I want it to be more detailed, and fortunately I hit their expectations, and gave me 6$ or 300 pesos as their payment.
SPORTS SPECIFICALLY VOLLEYBALL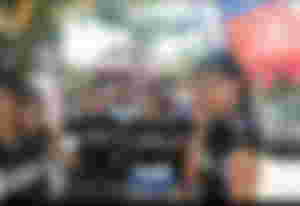 I already mentioned this several times in some of my previous articles. My journey as a volleyball player was really tough but at the same time enjoyable. I've been playing that particular sports for almost 9 years (from elementary to college). My transition as an athlete was indeed fascinating and challenging. I was the weakest among the 12 players when I was just starting my journey, from being a substitute player, to libero, then became the quicker and middle blocker and was tasked to be the Captain of the team. Now, I am the only one left in our team because majority of my teammates are happily married, making and living with their own families.
COOKING
My greatest desire is to be a chef in the making.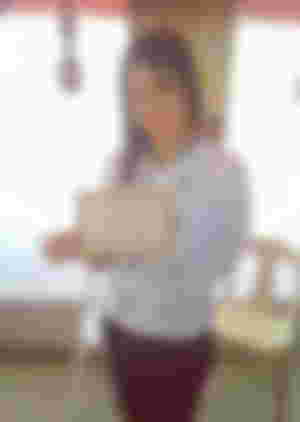 Cooking is my passion. I was greatly influenced by my father, in his previous job he was once a janitor in a famous and fancy restaurant in Davao City, Mindanao Philippines (Jack's Ridge Resort and Restaurant), and by God's grace he got promoted to be a sous chef because of his exceptional cooking skills. Honestly, I find it really cool and amazing and I want to achieve that milestone someday. Just so you know guys, even though I know how to cook, I still have a lot to improvement, and to be exact I am bad at garnishing though lol😅.
SINGING (NOT THAT GOOD PLEASE LOWER YOUR EXPECTATIONS LOL)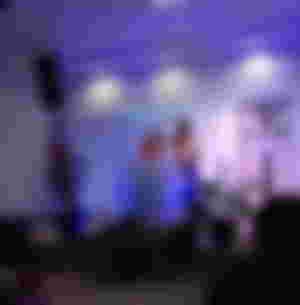 I started singing at the age of 11 and in that age also I participated in a children amateur singing contest in our community, and luckily I got the first spot and was given a trophy and a cash prize worth of $4 (200 pesos) and I still remember the song that I sang during the contest which is entitled "To love you more by Celine Dion". When I got to high school I became so shy to show my talent because I know that there are more individual who are far more better than me. My favorite person to sing with is my cousin/kambal/bestfriend @Sequoia yes she is a great singer too and both of us are a worship leader in our respective church. Indeed, she is my original singing buddy and we've got to sing together twice in high school as well. Just to let you know, my voice is not that great as those famous singers who can reach high notes or has a deep and angelic voice. Well, I am just simply quite good at it hehe.
People are born and blessed with different abilities, talents and capabilities. All we need to do is to cherished, and unleash those talents. But as for me since God is the source of those talents and gift we must use for His glory, because there's one thing that I am certain...

Thank you dear sponsors I love you all.

Special mention to @Infinity thank you so much for renewing your sponsorship hehe My apology coz it's a bit late, anyway You rock!
Sayonara❣️
Lead image from unsplash.com
The four featured photos are mine
The last one was taken from google.com