Centralised marketplaces provides services to merchants as well as to the users, services like data security, payment gateway and main they bring the buyers & sellers on the same platform. But along with those services there's lack of transparency, huge charges on every service provided, impose their own rules and many more, these things are neither good for the merchants nor for the buyers. That's where Decentralised Marketplace comes into picture to solve the issue, so today we'll go through what they are, how they work and few other stuff related to the Decentralised Marketplace.
So let's dive in...
Decentralised Marketplaces are one of the best examples while explaining Blockchain cause whatever the goals or purpose blockchain technology have, it can be seen it DMs. Actually the Decentralised Marketplaces allow to interact and transact on the global level with a permission-less platform and self executing platform. There isn't any limitations on what assets or products you sell on DM, for example currently few blockchain start-ups are selling houses, rentals, clothing and one of the fastest growing section is virtual assets like in-gaming assets, digital arts and virtual worlds !! If you ask my option about what you can't sell, then my answer will be, 'the thing you cannot imagine'.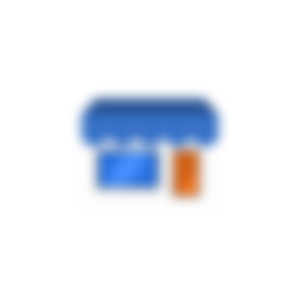 At it's core, the DM matches buyers and sellers with respect to their requirements and products. Most of the important thing in this is executing trades and releasing funds, And both of those things are carried out not by any human but by the computer codes that we call Smart Contracts. Due to those above mentioned features the DM solves the issues of centralised marketplaces, as DM creates a permission less, censorship resistant and trustless platform. And as they use Cryptocurriencies as their payment processor, both buyers and sellers gets benefited from 24/7 payment system and open to the whole world.
Do You Know ? 💡💡

Silk Road is one of first launched Decentralised Marketplaces, although it's not truly a decentralised but it uses Bitcoin as a currency to execute trades. It was launched in 2011.
Syscoin is one of the blockchain protocol that is focuses on decentralised marketplaces and it was launched in 2014. The Syscoin blockchain has a built-in platform for e-commerce and decentralised marketplace. There advantages in using Syscoin blockchain as they provide high transaction rates (no. of transactions) and also a high level of security as it is merged-mine with Bitcoin's blockchain. And one more special feature of Syscoin's blockchain is that it is compatible with other blockchains using their Syscoin bridge that mean we can use multiple blockchain in collaboration.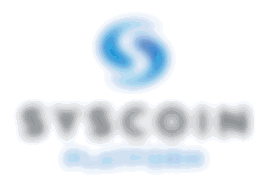 Along with Syscoin there's another DM and the oldest one is Openbazzar. The Openbazzar does not have its own blockchain, but it acts as an application which directly connects users of application who wants to trade. Openbazzar has it's own benefits like no fees for trading, no middlemen, no restrictions and more.
Do You Know ? 💡💡

The Openbazzar was started in 2014 at a Hackathon in Toronto as a project called 'Dark Market' , the Openbazzar today is a fork of Dark Market.
Decentralised Marketplaces allow you to buy or sell anything without any restrictions and centralised entity. The users can save in fees and it's accessible anywhere without needing to provide personal information or central provider.
At this moment the Decentralised Marketplaces does not stand anywhere in comparison to centralised marketplaces. The main challenge of these platforms is to get more users i.e both buyers and sellers to use the platform. The issue can only be resolved by the crypto adoption and using crypto in day-to-day life.
Even if it is a very long journey for the Decentralised Marketplaces to take on centralised marketplaces, the crypto community is growing daily and more people are adopting cryptocurriencies. So from this point the Decentralised Marketplaces can only go up.
---
So friends this is it from my side on Decentralised Marketplaces hope you enjoyed this article and get to know something new. If you've any questions or doubts or suggestions or anything 😅 in mind just comment down and send you feedback, good or bad any feedback is appreciated, as it helps me to improve my skills.
I keep writing about cryptocurriencies, blockchain technologies and projects so if you're a crypto person and want to get notified for my future articles then subscribe.

If you want to discuss things regarding cryptocurriencies & their tradings, blockchain projects or anything related to blockchain then we can chat on my twitter handle : https://twitter.com/ashma1818?s=09

Thanks for your time and appreciation...!!