I'm sure that many of you familiar with Brave browser and know the BAT coin which you can earn while browsing on Brave browser. But along with those general overview have you ever thought what BAT actually is and what is its importance in the process of decentralisation, well if you haven't then we'll try to understand those aspects of BAT.
So let's dive in...!!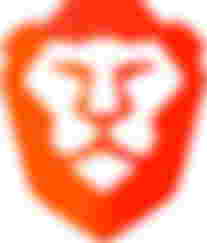 BAT token is native token of Brave browser, it fuels the advertising network of Brave browser. Users can choose whether they want to watch ads or not, if they choose to watch then they can earn BAT as they surf the internet.
The idea of BAT was proposed in first in a whitepaper published in March 2018. The Brave browser is based on Chromium and it was invented by Brendan Eich, he is a also a co-founder of Mozilla and created a very popular coding language JavaScript.
You all know there are lots of privacy issues with our internet, hundreds of tracking softwares, thousands of unwanted ads and many more things without considering you. Now users are taking online data privacy seriously, people are looking for alternatives of giants like Facebook, Instagram, TikTok and many more. If you read technological news then you should know that, users of Google incognito mode filed a case about invalid data collection and asking for billion dollars in penalty.
Brave browser solves the privacy, ads issue. Brave is aimed to provide a better internet to the world. It block ads and attempt to block ad trackers and other tracking softwares implemented in website to track visitors activities. Due to this blockage to ads, users can have fast and more private internet experience.
Along with ad blockers, Brave browser also gave an option to users to watch ads while browsing, in return they get rewarded into BAT tokens. In this way, instead of keeping all revenue generated from advertising like traditional browser apps, users also get some percentage of that revenue in rewards.
BAT token is a digital asset of Brave advertising network. It is build on Ethereum in accordance with ERC-20 standard for tokens. BAT tokens can be earned by browsing advertisement on Brave browser or bought/sold for fiat on various crypto exchanges. Along with earnings, you can also tip it to your favourite content creators on social media like Twitter and also to the websites. The monetary supply of BAT token is limited to the 1.5 billion BATs.
Currently BAT is one of the most popular browser in the crypto-world. As you know the founder himself is one of the greatest personality in technological world, so there are lots of top brands connected to the project. BAT prices are continuously growing and new partnerships are building. Along with institutional partnership common users are also loving the experience of better internet provided by Brave browser, so the future of Brave & BAT will be bright.
If you haven't downloaded Brave user then use my referral link (it'll be great support to my work)
---
My Recent Articles
1) What Is Proof Of Stake (PoS) ?
2) What Is Ethereum Naming System (Explained) ?
3) What Are ERC-20 Tokens ? (Explained)
---
Hey guys this is it from my side. Hope you enjoyed this article and find it informative. If you like to get notified for my future articles subscribe @Ashma

Contact me on my twitter handle

Thanks for your time and appreciation...!!