Recently I was writing about crypto trading. I've started with very basic things like 'basic order types' and today's article will also be on basic terms related to trading world, Trading has it's own language and it'll be helpful for everyone to understand things going in financial world.
In this article we'll go through some basic terms and their elaborate explanation, terms like FOMO, ATH, ATL and many more terms.
So let's dive in...!!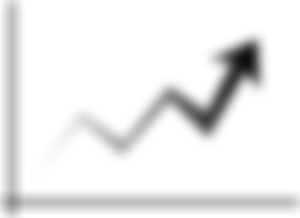 1) Fear Of Missing Out (FOMO)
Fear Of Missing Out is an emotion of an investor, he/she feels at the time of buying assets, they fear about the missing out on the profit opportunity. As in human trading, emotions play a vital role, results in a parabolic price movement. If lots of traders get involved into an asset with a FOMO, that asset starts to show Bull movement.
2) Return On Investment (ROI)
I think many of you know what ROI but since we're covering all basics too, that's why I included it. So basically, ROI is an measure of the investment performance. Return on investment measures the return of investment w.r.t original cost. Many people use ROI to analyse and compare their various investments.
ROI can be calculated with an easy maths formula :
ROI = (current value - original cost)/ Original cost
Let's understand it with an easy and real life example. Suppose you bought BCH some months ago at $ 200 and now the current price of BCH is $ 250. So your ROI will be :
ROI = (250-200)/200 = 0.25
3 & 4) All Time High/Low (ATH/ATL)
Well in this case I think the heading tells the story, all time high means the highest price of that asset ever reached and all time low means the lowest price of that asset ever fallen. So this is easy, isn't it ? But what are the aspects of ATH & ATL and why I've included them in this article.
When the the price of asset is at it's ATH it means that the each and every trader who bought that asset is in profit and vice versa for ATL. (From now I'll consider ATH and things will be vice versa for ATL)
Many traders, specially institutional traders love to trade between support and resistance lines and along with break-even points. But when the price breaches ATH there aren't any traders who are willing to sell, that's why it is referred as 'blue sky breakout'. ATH breakout also spikes the trading volume of that asset as many 'dah traders' gets attracted to it. There many other aspects of ATH & ATL used in technical chart analysis, so it's easy to understand and has lots of usages.
5) Know Your Customer (KYC)
I'm guaranteed everyone of you had ever encountered with this term, maybe e.on centralised exchanges are other financial platforms like e-wallets. Stock exchanges or centralised Crypto exchanges have to follow national and international guidelines, such as here in India Bombay stock exchange (BSE) have to comply with the regulations set by Indian government.
Know Your Customer (KYC) guidelines ensures that the platform or institutions translating trading of financial instruments knows the identity of their customers. Is it really important ? Well it is important in traditional financial asset trading stock exchanges to minimise risk of money laundering. What's the rise of blockchain technology which is aimed to develop trustless systems based on smart contracts. Now there are few decentralized crypto exchanges available which are completely managed by smart contracts without any KYC, Uniswap is the best example.
So friends I think this is enough for this article, there are few more important terms, I'll share them in next article, no need to exhaust in single article 😀
Update :
Part-2 of this article has been published check it out : Trading Terms That Every Trader Should Know (Part-2)
---
This is it from my side on 'trading terms', these are the few main terms. Hope you enjoyed & found this article informative. If you're interested in cryptocurriencies, blockchain technologies & projects then subscribe me to get notified for my future articles.

Follow me on my twitter : https://twitter.com/ashma1818?s=09

Thanks for your time and appreciation...!!