Welcome to the community where the sponsors and authors meet. Here we'll sponsor the authors with quality content & also support to grow in the platform. So here I'm going to tell you how to apply for sponsorship so you'll get sponsored in no time !!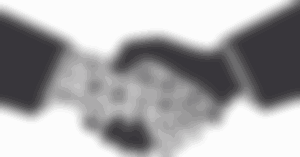 Step 1 : You've to join the community first & stay active by liking and commenting to the posts in community.
Step 2 : Subscribe/Follow admins & moderators (the sponsors) to stay updated. (Optional)
Step 3 : You've to post at least three original articles and link them in the application*.
Step 4 : After reviewing your application & activities in community, sponsors will decide whether to sponsor or not & the amount of sponsorship will be decided.
Step 5 : If you get qualified for sponsorship then you'll get notification & your application will also be published which will help you reach to larger number of readers.
Note : If you just joined the community then the reviewing step (4) may take 4-5 days, which is required to analyse your activities on the community.
**If you're interested to join sponsors club then contact us by commenting or mail us on - ibejfl@gmail.com
*Application : Here application means you've to submit an article containing the links of your three or more articles you've published on platform.

If you've any questions regarding community or sponsorships, you can ask in comments.
Like & comment if you're interested to get sponsored for your quality content !!
---
Please refer following articles regarding how to apply for sponsorship :