Hey guys it's been a great week for me and our community, we've tried a week contest and guess what, it's pretty successful. We got 30+ participants, our participants contributed 25+ quality articles and I hope we all had fun, don't we.
So now it's result time and as I mentioned in my previous article that everyone will be rewarded for their contributions and efforts. So I've calculated everyone's reward amount and reward will be distributed to each participant through upvoting their posts.
As we've decided the value of the point will be the average point value of read cash points. So here's the average of the week :
So $0.0025 is the average price per point here at read cash. You can check it in stats section of menu for reality check 😉
I know read cash take 10% of every transaction so I decided that the price per point here will be 0.0026 (I've calculated after cutting 10% you'll get a bit extra !!)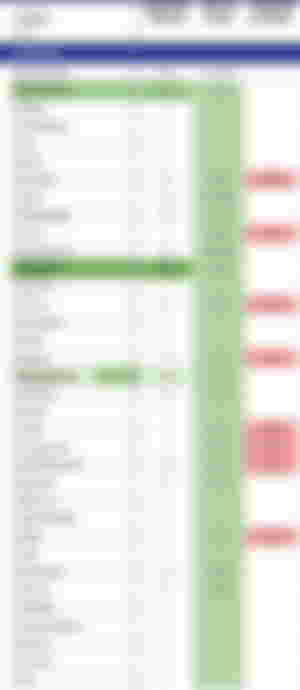 Rewards are counted as :
Your points × 0.0026 = Reward Amount
These reward amount will be shared to the participants by upvoting their recent articles.
Those special ($$$) signs are the low scoring contestants (<15 pts) their points will be shifted to next week's contest points table.
Note : I'm doing it all manually so it'll take time to reward every participant. I'll send your reward amount till tomorrow morning.
Thanks for your awesome response friends...!!
Special Thanks to our top-3 participants :
Number One - @Yayaya13 - 78.5 pts
Number Two - @Saha99saha - 64.5 p
Number Three - @aquariyoursxx- 61p
---
Here's next week's entry link, there's no need to join if you're already participated in week-1 :
@Ashutosh.S @Marinela2525 you guys are already participated !!
https://bit.ly/get_sponsored_community
If you're new then please definitely refer following articles which will help you gain more points.
Please Read this :