Multiple crypto ventures are backing newly born projects with millions of dollars and now the race for stablecoins is getting really dramatic. In the past few days we've seen that the Tether (USDT), a stablecoin has crossed the precious amount of total market capitalization as it reaches to the 10 billion US dollars in market. Similar to the Tether there are multiple stablecoins are available in crypto-world like USDC, DAI and many more. Stablecoins are revolutionising the crypto-world as they are bringing the fiat like coins in the market.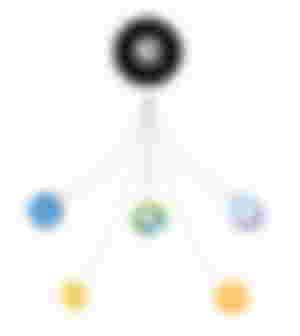 In the crowd of stablecoins there's one very little popular stablecoin which is backed by the giants like Coinbase ventures, Sam Altman CEO of Y Combinator a very popular start-up accelerator as well as investor and of course a Bitcoin billionaire Peter Thiel. 
All of these investments goes to the RESERVE PROTOCOL, which is a stablecoin project which is designed to bring possible profits to the investors and creating a universal store value. This stable coin will be backed by hundred on-chain and off-chain assets.
According to a crypto researcher Lark Davis, "Why would a stablecoin go up in value? There's actually a two-token model. The first is RSR. That is the token I own and the one you will want to buy if you want to invest in Reserve. This token is the governance token, allowing holders to vote on proposals, and it gives rights to arbitrage within the network.
RSR guarantees the collateralization rate of RSV, which is the stablecoin, and it maintains the value of RSV. So when the price of the RSV stablecoin goes above a dollar, then the protocol will sell new or excess RSV for either RSR or tokenized assets to then correct the price. RSR has an automated token burn mechanism which will decrease the supply over time, meaning that the more that we see the RSV stablecoin getting used, the more tokens will be burned. Now this is super important for the long-term price potential of the RSR token."
Currently Reserve app is active in Venezuela and company is expecting to launch there services in Argentina in near future. And according to the Charlie Smith, head of the business development said that company will expand in Latin America, the US and Lebanon after Argentina.
Currently the RSR token, official token for the Reserve Protocol is used for provide stability to RSV. RSR is temporary ERC-20 token, this RSR token will be delivered as fully functional token in future.