Buy a Coffee at Ko-fi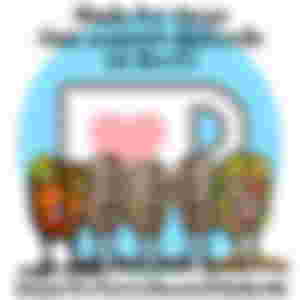 A couple years ago I started a ko-fi page, which is a lot like a patreon page, only different. I've never been able to master it though. Some people are extremely successful and make a decent monthly living from it ... and then there's me, and others like me :)
But even though I've never quite pulled off the monthly income feat, I still keep updating it and plugging away. I think part of my problem is the lack of dedication I put on the page itself. Instead I jump around from Ko-fi to NFTs to trying to write articles, back to NFTs then maybe some commissions followed by the eventual burn out and restart.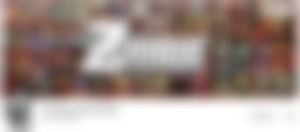 The continuity does pay off in the long run. It says I have 81 supporters and 5 monthly subscribers - which isn't bad for the fact that I am an inconsistent updater. I think people are starting to realize that while I might not be super duper at the non stop update stuff, I don't forget and I do try to reward those that stick around.
Point in case, I try to send my Ko-fi subscribers and those that buy me a coffee, small NFT rewards. The rewards/NFTs are almost always coffee themed, with the most recent one being this creepy coffee monstrosity.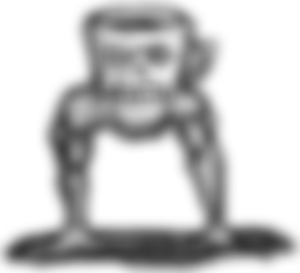 I called it "Armed With Coffee" - silly puns are what makes life fun.
Some of the other past coffee themed NFTs have been those Zombie Coffee Beans you can see in the title image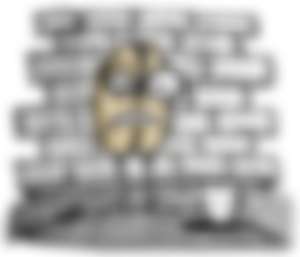 As well as this little coffee bean in the alley. It stares at the coffee cup and ponders its existence. There are quite a few coffee bean and coffee cup themed artworks now because of the Ko-fi page.
I began using Ko-fi before I learned about waxio and NFTs, and I focused on using Ko-fi and their free shopping cart system. I used to use that to sell prints and original artworks, but now I'm using it (from time to time) to sell some NFTs for fiat
https://ko-fi.com/houseofthehorde/shop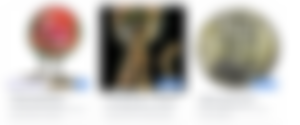 The other nice thing about Ko-fi is the GALLERY feature it has. I used it in the past to showcase my artwork as well as studio shots and other behind the scene stuff. There is a nice archive of work.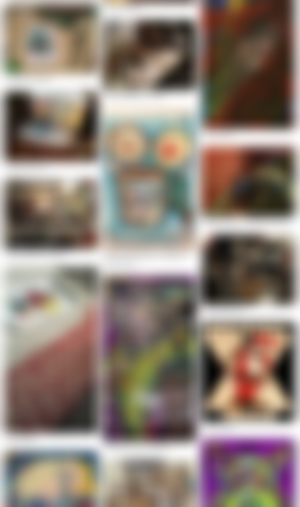 I even made a page full of FREE STUFF on my Ko-fi page. https://ko-fi.com/post/FREE-STUFF-Z8Z027UAS - it has a couple of PDF books you can download to read or even colour. The gallery has some phone wallpapers you can download and use as well.
As I said, I haven't really taken full advantage of everything that Ko-fi has to offer. It's a really cool site for new and experienced artists to utilize, especially if you're needing a gallery and a store front, as well as a blog. You can get people to give one time coffee purchases to unlock some content, or even different tiers of monthly subscribers to unlock different levels of content. You can even accept commissions through the Ko-fi platform.
I didn't mean to turn this into an advertisement for Ko-fi, and now that I have done that, I'm actually kinda of jazzed to get more active on my page. I do recommend using Ko-fi over patreon because of less fees and stuff, which was one of my initial reasons for choosing Ko-fi.
https://ko-fi.com/houseofthehorde