Why go to another country when I still don't know my own?
Hey there read.cash friends. How have you been? I'm still without internet service, but I'll try to get it back up and running soon.
Yesterday I was talking about one of my dreams, which is to travel. I have always said that I want to know my country first before traveling to another one, but as the situation is, I think it is easier to travel and know other countries than to travel in my own country. This is a second part of what I was talking about yesterday, if you didn't read that article you can read it here.
This place is quite different from what I normally see, but it is also a very beautiful place. Its streets are very different from what I'm used to, the streets are quite steep, so it's a bit scary, but it's still great to be there. The streets are steep because this place is on a mountain. It's a cold but cozy place, I've only been there once and I remember at 4 pm it was already dark and everything was full of fog, I think it's the first time I saw so much fog near me.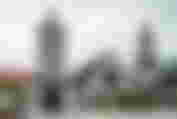 It is quite a touristy place, so all the houses are very similar, all the architecture is similar to the architecture of Germany in the 19th century, so this makes the town keep the same colors, and the people dress very differently, their dress is from another era, so it makes it more attractive for tourists.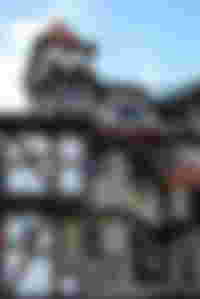 I also remember that we walked through the strawberry fields and the peach fields and it is really beautiful, but I don't know where all my pictures from this trip have been, I know I was small but I took several pictures.
This magical city is in the state of Aragua, it was founded by Germans, so they have kept the German culture there. Its climate is really nice if you like the cold, thanks to this climate you can grow peaches, strawberries, beets, carrots, lettuce, potatoes, etc., and these crops are also part of tourism, as they take you to those places.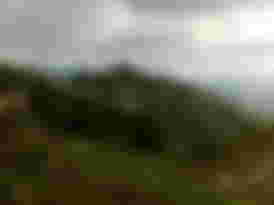 This place is located within the limits of the natural monument Pico Codazzi and near the Henri Pittier National Park, so I also had the opportunity to visit these two beautiful places, although I do not remember much about them.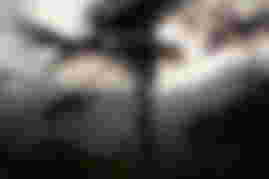 Margarita is an island popularly known as the "Pearl of the Caribbean" and is located southeast of the Caribbean Sea, this island is really close to the islands of Coche and Cubagua. I have only been to this wonderful Island twice, and it was when I was little, oh, all the trips have been so many years ago, that's why I want to go back and make new memories in those places.
The first time we went to margarita we walked along the boulevard, through many of its streets, we toured much of the island and I remember we went to the Sambil, we also walked through the parks, visited the church and bought many chocolates. Margarita Island is a very popular and touristy place, but what is most striking are its festivities of the Virgin of the Valley and the purchase of chocolate.
In Margarita chocolate is relatively inexpensive, there is even a place called "the world of chocolate", there you can find a variety of sweets of all kinds, so it is common to go to Margarita and come back with many chocolates.
The second time I went, it was a little more exciting because I remember it much better, we visited the same places as the first time, but we also went to different places, this time we went to many parks.
We went to Parque el Agua, it is a park in Margarita considered the first park of this style in the country. It is a park with many slides and pools, it is a really huge place, I would love to go there again. There are so many slides that you don't know which one to go on first, it also has a pool that takes you around the place, you just need a float and that's it.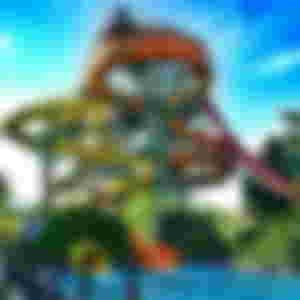 We went to Musipan which is a Venezuelan theme park. This park has several attractions of the Venezuelan humorist Er Conde del Guácharo. This park is characterized by exalting the typical way of being of the people of eastern Venezuela in a funny way. It has multiple attractions, from comic theaters, swimming pools, slides, donkey races, but what stands out most are the different scenarios that have for each performance, at all hours there is the performance, you can spend the day watching the shows or you can enjoy the pools. There is also a spa, discos, jacuzzi, game room, etc.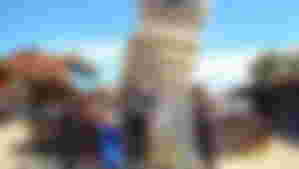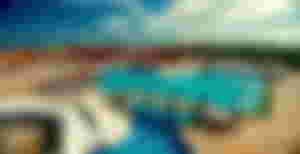 The last place I went with my family is the Diverland park, in this place there are many attractions of all kinds, you can play golf or baseball, there are roller coasters, slides, race cars, bumper cars, bumper boats, children's games, trampolines, a guaya for adults that takes you from one place of the park to another with a height of more than 12 meters, there are many attractions to make you dizzy haha, there are also shows with dolphins, shows with seals, it is really entertaining to go to this place.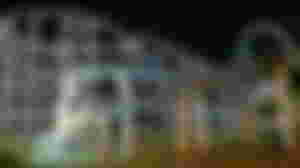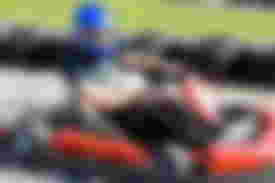 Tourism in La Isla de Margarita is really immense and important in the year 2009 there were around 2,711,000 tourists, but this decreased for the year 2016, where there were only 480,000 tourists. 2016 was a really difficult year for all Venezuelans....
Margarita Island has many beaches with conditions for surfing, scuba diving, windsurfing, kitesurfing and other water sports, as well as historical colonial towns, it also has many different parks like the ones I mentioned above
Well my dear friends of read.cash, I hope you have traveled with me in this story and that you liked it. There are still many places that I have gone to talk about and others that I would like to visit, especially outside my country, I would love to travel the world and have beautiful memories in different places, learn about their culture, music, gastronomy, etc. The world is a wide and wonderful place that I want to discover.
Thank you once again for reaching the end of my article.
See you in the next article!
All content is made by me
Greetings from Venezuela!
Thursday, August 18th