Miracles, petitions, celebrations and luck...
Today is the day of the Miraculous Virgin. This celebration is established by the Catholic Church, this feast is known as the Manifestation of the Immaculate Virgin of the Miraculous Medal. It is said that Catherine Labouré had a vision of the Virgin and the Virgin asked to create a medal that would serve to teach people the values of the Catholic Church and prepare them to receive God's divine grace. This celebrity originates from France.
How are you my dear readers? I hope you are doing great, I am very well. I am still visiting my parents at home, enjoying their company.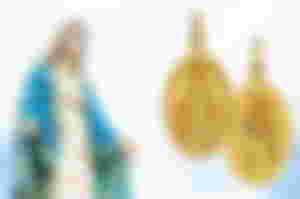 Today is not only the day of the Miraculous Virgin, today is also the day of Cumaná. On this day, every year the famous festivities called "Noches de Antaño" are celebrated, where we can walk around the Historical Center and in every place we can find people dressed in costumes of the time of yesteryear and sales of typical foods of that era. There are also multiple cultural events, which we can enjoy until dawn.
At the beginning these celebrations were inspired at the beginning of the XX century, giving an initiative to a great tradition that we have maintained for many years. It is a party that characterizes us as Cumaneses. Throughout history it is said that the firstborn of the American Continent is Cumaná, so this party is held on the occasion of the celebration of the founding of Cumaná. We, the people of Cumaná, submerge ourselves in a time tunnel, where we enjoy the past. I love to see people dressed in costumes of yesteryear and I love to see the shows. This celebration lasts two days, where we can enjoy a wonderful and different night. The nights of Antaño are very well known regionally, nationally and internationally.
This celebration is a cultural heritage for all Cumaneses. In 2015 all Cumaneses celebrated the 500 years of Cumaná, it was a very spectacular event. Last year and this year, I think it was not celebrated because of the problems that the country is going through and because of the pandemic that is still present in the country. I really do not know if it was celebrated this year, I think not, because before you saw everywhere people waiting for this great day and making a lot of publicity of these parties, I think the most logical thing is that this celebration has not been carried out, but these two months (November and December) have raised the quarantine in our country, as if it no longer existed. So I really don't know if the parties happened or not.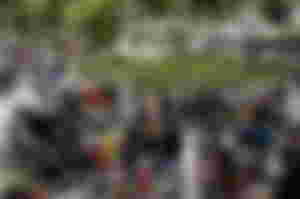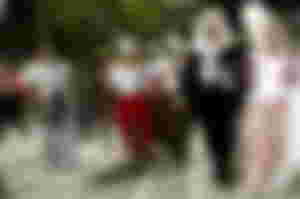 Speaking of miracles and celebrations, I am participating for a great raffle, so I hope to be very lucky, I have been behaving very well in order to win this great raffle hahaha The prize of the raffle for which I am participating will be delivered on December 21, so I hope Santa Claus, will give me this gift. I just have to be very hopeful and lucky. I will celebrate Christmas and New Year a lot if I get this raffle and it will be much easier to travel to visit my parents or go on trips with them. We have so much time without going out as a family like we used to, I miss those feelings. I hope I can win and go back to building good memories like the ones from my childhood, with that prize I could go to several places, I would be very happy.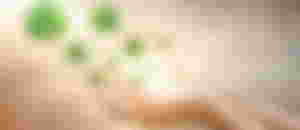 Links where I got the information
https://marymountbogota.edu.co/dia-de-la-virgen-milagrosa-27-de-noviembre/#:~:text=D%C3%ADa%20de%20la%20Virgen%20Milagrosa%20%2D%2027%20de%20noviembre%20%7C%20Colegio%20Marymount%20Bogot%C3%A1
http://www.sucreturistico.com/info1.htm
https://turismosucre.com.ve/cumana/nochesdeantanos/index.html
Thanks for making it to the end of my article, remember you can comment and you can follow my sponsors, they have stories I know you want to read.
See you in the next article! ❤️
All content is original
Information obtained from the web is indicated.
Greetings from Venezuela❤️😊