I am so happy
Hello my dear people of read.cash, how are you today? I am excellent. The last weekend of November has arrived, December is coming soon. The days have gone by so fast, I can't believe it, I have been writing for more than 26 days in a row.
Yesterday was my mother's birthday, so we celebrated with several neighbors.
Before all that, I went in the morning to the terminal, as I told you I could not be at the birthday, Luis had to go to work, but in the end, Luis went alone to Puerto la Cruz and I stayed at my parents' house.
After accompanying Luis to the terminal, I went to the work of a friend who gave me some earrings and a cat necklace. I loved them.
In the evening, at my mother's birthday celebration I wore the earrings they gave me and a shirt I love, which Luis gave me for my birthday. I was very happy.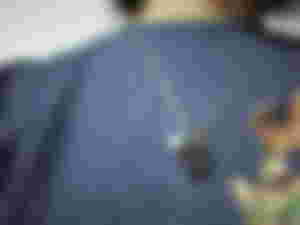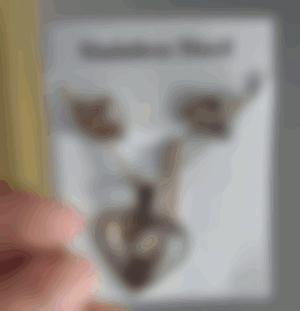 My mom watches a lot of novels, lately she has been watching a lot of foreign novels such as Arabic novels. She has learned several words in Arabic. So she wanted her party to have Arabic food.
My dad likes to cook and please my mom, so he tried his best to make her like the food he would give to the guests. My dad made lots of falafel, chickpea cream, tabbouleh for the Arabic part, but he made other things like eggplant antipasto. My grandmother made pepitonas and my mom made an eggplant cream. We had a lot of eggplants hahaha We bought casabe and bread for the eggplant cream and pepitonas.
We enjoyed the birthday with our relatives and some neighbors. We ate a lot and sang karaoke until dawn.
We sang birthday songs, ate chocolate cake. I forgot to take pictures of the cake, well, I didn't forget, I thought I had already done it.
At the end of the night we got tired, so our relatives and neighbors started to leave little by little. The good thing is that our relatives live nearby. After the birthday was over, we washed all the dishes, silverware, glasses, etc, so that the house would be clean before going to bed.
It was a fantastic day, I hope my mother enjoyed her birthday, because I did. Just as I enjoyed my present.
Oh, for the first time I have done a short article, but don't get used to it, my articles will always be long. I'm happy but tired, so that's why it's short, tomorrow I'll be better and you'll have a long article to read.
Note: my shirt has a cat with a cowboy hat on it. The cat is riding a pizza in space. I love it
Thanks for making it to the end of my article, remember you can comment and you can follow my sponsors, they have stories I know you want to read.
See you in the next article! ❤️
All content is original
Information obtained from the web is indicated.
The photos were taken by me
Greetings from Venezuela❤️😊