Grilling in the rain
Hello dear friends of read.cash, welcome one more day to one of my stories. I hope you are well and in very good health. Christmas is coming soon, time flies, I hope you have your gifts ready. I also hope you are sharing with your loved ones.
There are days when we make an unexpected meal, so, without planning and despite all the problems that can happen, we try to make it look as good as possible.
A few days ago we were sharing with Luis' family, we go to his parents' house every time we can and spend the afternoons there, talking, helping, accompanying them.
Lately I have been drawing a lot with Luis' niece, her parents are always working, so she spends her time with her grandparents, but they are also busy, so Isabella has no one to play with, so these days I have been drawing a lot with her.
Well, on one of those days, while he was drawing, Luis' dad commented that he wanted to make a barbecue, and Luis told him that we should make one that day. It all started as a joke, but Luis took it seriously. Luis had been wanting to eat barbecue for days, so he wanted to do everything possible to make a good barbecue that day.
In the house were Luis' parents, his brother, Isabella and his brother-in-law Hernán. Nobody had enough money to make a barbecue, but I had some money I had taken out of read.cash to buy food and I had some money left over.
So when the evening came Luis was worried because he didn't see anyone making the grill or going out to buy the necessary things, so he talked to his dad and his dad told him it was a joke, but now Luis wanted to grill and how to get that out of his head. It was raining, it had been raining all afternoon, so it would be difficult to make a firewood grill with the rain, but Luis' dad said that if there was enough money, the rain didn't matter, so we all contributed some money to be able to buy the necessary things.
Before leaving, my father-in-law looked for the driest branches to light the fire before leaving, he looked for the grill and left Hernán in charge of the fire, so that it would not go out.
My father-in-law, Luis and I were leaving to go shopping at a supermarket near the house and before leaving, my brother-in-law gave us a little more money to buy more things, rum and soda, we were only going to buy chicken, some meat and some vegetables, but with that money we could buy other things.
We ran in the rain to the supermarket, luckily it was still open. We looked for everything we needed and also bought food for my in-laws who were missing some things in their pantry. We bought two packages of chicken thighs, some steak, several chorizos (they were super cheap, normally they are expensive), salt, eggs (to make mayonnaise, the eggs that were left we used for the carrot cake), soda, rum, potatoes, carrots and everything we needed for that meal and for the next day's meal.
It took us a long time to pay, there were a lot of people despite the time and the fact that it was still raining. It also took a long time because the money was in two different accounts and we also had some dollars in cash that my brother-in-law gave us.
When we got out of there, we waited for a while for the rain to calm down. Then to run to the house hahaha running carefully because there was a lot of puddle and we could slip, we looked like kids.
We arrived at the house and everyone pitched in to chop things up, make the salad, spicy buns, season the chicken and all that stuff.
We went to the back of the house, where the fire was, the rain could not dampen our desire to eat grill, so my father-in-law started to assemble things, while my brother-in-law handed out some drinks of cuba libre that he prepared, of course, Isabella drank only soda.
When the grill was almost ready Luisangela, Luis' older sister arrived and found herself with this super improvised dinner in the rain. It was very funny to see her face, as soon as she arrived they sent her to make the mayonnaise, since she likes it very much, besides that she also made guasacaca.
Everything was ready, I helped Luis' mom to serve the food and to distribute it, everything was delicious. I don't have many pictures because it was all very crazy and improvised, besides I had left my phone at home, that day we were going to be alone for a while, but the rain left us stuck there, but it was good, we had a really delicious and improvised dinner.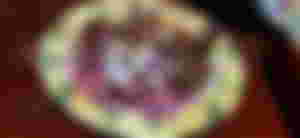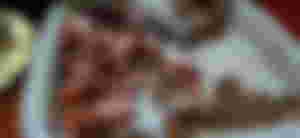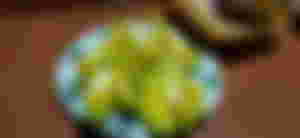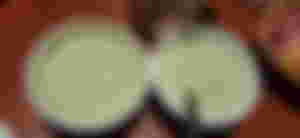 By the time we finished eating, it had finished raining, but we stayed a while longer talking, hoping the road wasn't so wet, because it's dangerous. We got to our house around 11pm, really dangerous, but fun haha We don't normally drive at night, even though we have modified the bike a bit, so they can see it better. It has a little more lights on it.
Note: No one has money to buy food, but they do have money to drink rum, I don't understand why people are like that hahaha.
Thanks for reaching the end of my story, I will continue uploading the next ones little by little, thanks for waiting and for all your support.
Remember to follow my wonderful sponsors, I know they have articles that you will love.
See you in the next article! ❤️ 
All content is original
The photos were taken by me
Information obtained from the web is indicated.
Greetings from Venezuela😊❤️