Halloween | From my point of view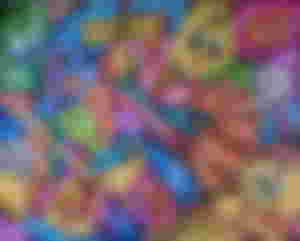 Next October 31 will be held in many countries around the world the celebration of Halloween.
I have been thinking about this publication for several days, analyzing texts, consulting experts on the subject, two or three Catholic priests with their different points of view and all this to reach a very personal conclusion that I want to share in this space.
There are many criticisms of this celebration, starting with the Catholic Church in which my heart is set, so I took on the task of reading, analyzing and asking several priests who gave me their points of view on this controversial issue.
Of those consulted and read, I was left with the reflective reading that I feel in my opinion is the one that my conscience and heart accepted as the most accurate proposal and this priest gives us a lesson on how we can see this holiday without having it as something satanic and macabre.
This opinion I share is from a priest I follow on social networks who is well known for saying and acting according to his conscience. He states that there are no solid arguments that define why this feast can NOT be celebrated, since the only thing the church alleges is that it has a pagan connotation (contrary to the faith). But then he shows why many Christian celebrations are celebrated with similar characteristics to Halloween; an example is when the church replaced the Roman feast to the sun god by the birth of the true sun that rises from above (Luke 1, 78 - 79), also speaks in his text, that certain costumes used on television related to evil are contrary to morality and good manners of faith and values of the gospel; He says that it would then be necessary to eliminate in Mexico the feast of the skull or here in Venezuela that of the dancing devils of Yare to whom the Catholic Church gave a sense of defeat of evil by the Corpus Christi.
He also makes eloquence towards the great number of good and innocent monsters that we knew in movies and television, such as: Gasparin, the Milton monster, the Adams family, the Monsters and Bewitched where he jokingly highlights that this witch was nicer than her gossipy evangelical neighbor. He also expresses that saying that Harry Potter, the Smurfs or Hello Kitty are diabolical is paranoid.
Now this priest in turn expresses that this party feeds insane pranks but makes a stop and calls for reflection: "children are naughty by nature", and if the community where these children live agrees that it is something cultural and innocent pranks, this argument has no weight.
In conclusion, this priest expresses the following:
As Hallowen is commonly celebrated, is it a cult of evil? No, there is no transgression of the commandments, nor of moral or Christian principles, nor is it witchcraft or spiritism, nor is there any official Vatican document against it. Let not religious fanatics divert our attention from the really serious and important things of the country.
Now, after understanding this issue I realized that there is a great power of persuasion to reject celebrations like Halloween by the Catholic Church, to such an extent that I felt I was wrong to create a children's story, where I commonly use fictional characters such as witches, fairies, goblins, talking animals and others.
But well I always say God places the lamp on the path and we light it and get the light to clarify it.
Do you think this is a hot topic? I invite you to give your opinion, it is always good to debate and learn about the different points of view.

Elaboration process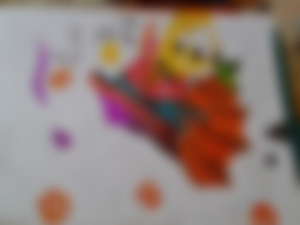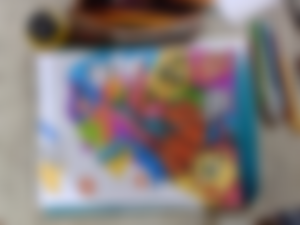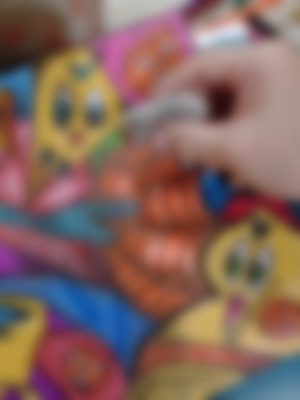 This is how my drawing turned out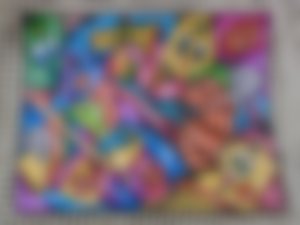 If you want to appreciate my works and know more about me as a visual artist, I leave you my networks so you can follow me.
https://www.instagram.com/?hl=es
https://icalmarte.com/maria-lorena-carrero/
https://www.facebook.com/macarre147
https://nftshowroom.com/artemacarre/gallery