Elephants || Macarré (Sold)
A challenging assignment for me, painting realism.
This painting was commissioned by a German man who loves elephants, when he asked me if I could paint elephants for him, of course I said yes, but I confess that I had NEVER painted elephants, much less in a realistic style.
Well, this is how my elephants turned out. I hope you like them.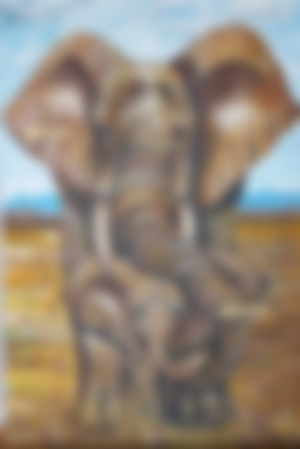 TECHNICAL DATA SHEET
🐘 Size: 100 x 70 cms.
🐘 Technique: Acrylic/canvas.
🐘 Year: 2023
🐘 Style: Realistic.
🐘 Author: María Lorena Carrero V.
MACARRÉ 🎨

This step of starting by drawing on the canvas for me is the most important when starting a work. This is where I work on proportion, perspective, vanishing points, dimensions and other things. I never start painting until the sketch tells me I am ready. This step can take me a week.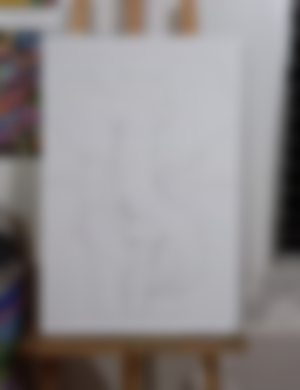 When I start painting, I always work from top to bottom, as I learned from my mother, I start with the background and then the image center of interest.
I worked on the elephant with earth colors: browns, ochers, yellows. Giving the sensation of movement in his ears was an arduous task of a lot of concentration, observation and detail, each fold had to configure the depth and each light the three-dimensionality.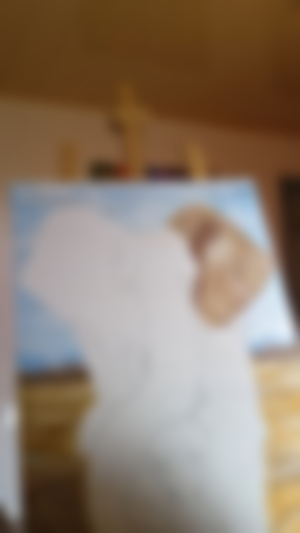 Symmetrical harmony was what she had to achieve in twin ears of great proportion, as well as the posture and position of the legs protecting her baby.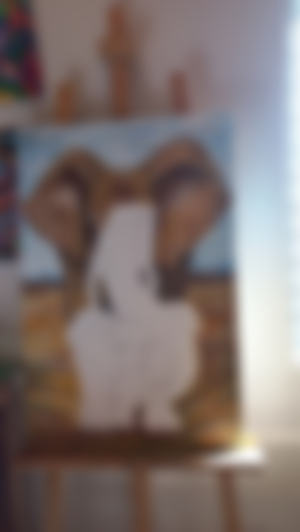 🙅‍♀️Al natural, tousled and very me, I was doing the chores at home, I passed by, I looked at my work and as always the addictive instinct took over my being and I could paint. Happy and grateful to God for giving me the gift of drawing and painting above all, this fabulous challenge.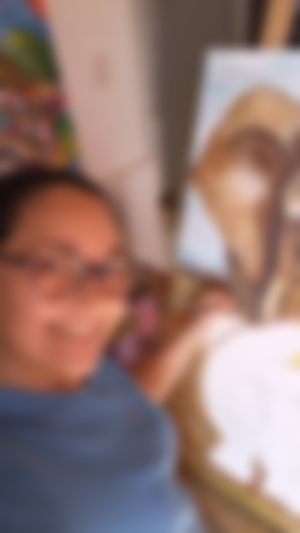 Mama elephant almost in its entirety, its proportion was what I expected, each brushstroke gave it shape with well thought out lights and shadows.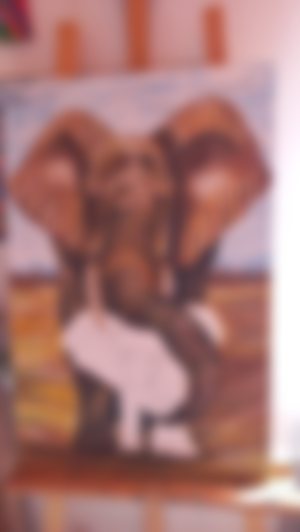 The last step: painting the baby elephant. The same symmetry in ears, folds in its skin, posture and protected look, details in contours that would define a separate and smaller body.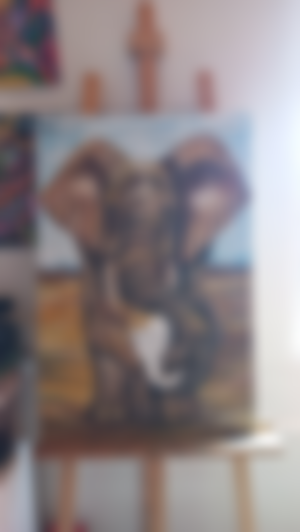 And this is how my work of art was left, proud and in love, it was a commission so I had to sell it, I would have liked to keep it.
Its new owner was fascinated and very happy with the result. My elephants are in the living room of his home, next to another elephant artwork by another well-known German artist. This also boosts my motivation to keep learning and fighting for my dreams. YES I CAN.




https://www.instagram.com/arte_macarre/?hl=es
https://icalmarte.com/maria-lorena-carrero/
https://www.facebook.com/macarre147
https://nftshowroom.com/artemacarre/gallery
https://www.kaleido.art/dashboard/manage-art