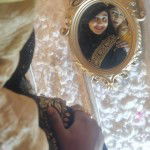 About 1 percent of the population has already been vaccinated since the start of the coronavirus vaccination program.
The government's pathology, disease control and research chief scientific officer said. ASM Alamgir said that so far 15 countries in the world have been able to vaccinate more than 1 percent of their total population, of which Bangladesh is one.
He made the remarks at a dialogue titled 'Corona Infection Activities and Vaccines' organized by the Bangladesh Health Reporters Forum on Friday.
Vaccination activities started in Bangladesh on January 26 by vaccinating a nurse of Kurmitola General Hospital. After that, on February 6, mass vaccination started all over the country.
According to the information services department of the medical department of the health department, 17 lakh 46 thousand 313 people have been vaccinated in the country till Thursday. Of these, 2 lakh 61 thousand 945 people were vaccinated on Thursday.
Dr. presented the keynote address in the dialogue. ASM Alamgir said, "People need to be encouraged to vaccinate. The positive issue has to be highlighted again and again. Now people are getting vaccinated in groups. We have to keep up the pace of vaccination so that people get vaccinated. "
The rate of coronavirus infection in the country has been below 5 percent for more than a month now. Although there is an atmosphere of relief, Dr. urged everyone not to delay. ASM Alamgir.
"This does not mean that infections have decreased. In many countries around the world, the rate of infection has risen again after declining. So we should not be slow. In addition to getting vaccinated, you have to wear a mask and follow hygiene rules. We need to keep in mind that vaccines can reduce death. Vaccination is one of the most important ways to prevent coronary heart disease. "
Prime Minister's personal physician Professor. ABM Abdullah is of the same opinion. In his words, the reduction in infection is good news. But there is no chance to suffer in complacency.
"It simply came to our notice then. If all the countries in the world are not good, we will not be good either. Many of the countries that have the infection will come to our country. They need to be careful not to spread the virus. In addition to vaccination, you must also wear a mask. Wearing two masks is said to be more effective. "
Although the infection has decreased, Bangladesh is still not free from risk, said Prof. Dr. President of the Independence Medical Council and a member of the National Technical Advisory Committee on Coronavirus Prevention. Iqbal Arsalan said the government should be more proactive in stopping public gatherings.
"We see rallies in different contexts. That is political, religious, social - we can't stop there. The government must emphasize this place. Political parties also need to put pressure on these gatherings, enforce the law or make requests. "
Member of the Public Health Advisory Committee of the Department of Health. Abu Jamil Faisal said that the coronavirus vaccine should be taken to the final stage. Socialists, people's representatives, religious leaders should come forward in vaccination activities.
"Women are not coming forward, poor, indigent, floating people are still not getting vaccinated. They need to be vaccinated. For this, people's representatives, religious leaders and socialists have a role to play. "
In the dialogue conducted by the President of the Forum Tawfiq Maruf, among others, Ekushey Medal-winning microbiologist Prof. Sameer Kumar Saha spoke. BHRF General Secretary Rashed Rabbi addressed the gathering.