[ENG/ITA] So Close, Yet So Far / Così Vicini, Eppure Così Lontani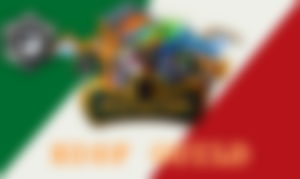 ---
La versione italiana  si trova sotto quella inglese 
The italian version  is under the english one 
---
So Close, Yet So Far
The podium appears like a mirage: fourth again! We were about to grab it and, instead, even this time we missed it.
We got lots of victories and held the first positions until almost the end of the brawl, but the better win/loss ratio of some of our opponents allowed them to overtake us and grab, in the end, the top three spots.
The fourth position is however a great success and allows us to consolidate the path we have undertaken in the last few weeks, which have seen us going from struggling not to be the worst team to fighting - almost - on par with the strongest ones.

The prizes distributed are always juicy, with 1225 points of merits and 16.428 staked SPS for everyone!
I can now open a new Gladius pack and look for some new powerful Gladius cards!
 One Gold Foil and two rares: some good cards to add to my collection!
Looking at the top three within the Guild, these are:
🥇 @road2horizon, with 6 wins and 1 loss;
🥈 @arc7icwolf, with 6 wins and 2 losses;
🥉 @giuatt07, with 6 wins and 2 losses.

Going on with the analysis of the matches, here are some of the most exciting ones!
click on the image to zoom or on the player's name to get to the battle on Splinterlands.com 
---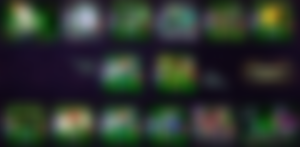 Brawl match by Road2horizon - the back to basics ruleset removes all abilities from every card and often leads players to bet on creatures with very high health and magic attacks: @road2horizon perfectly followed this idea and managed to beat his opponent who, even if also focusing on monsters with magic attacks, failed to deploy creatures with enough health.
---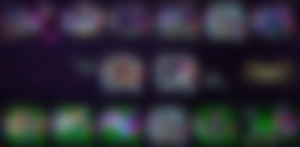 Brawl match by Arc7icWolf - to counter the presence of strong magic attackers, I chose to deploy Thaddius Brood, one of the best Summoners in the Chaos Legion set: the choice turned out to be correct and allowed me to completely counter the enemy Summoner, Obsidian. Moreover, the presence of the tank Legionnaire Alvar, with the void armor ability, was too much to handle for my opponent, who had no other chances than resigning!
---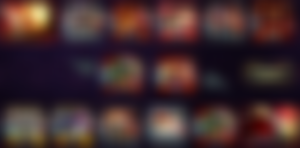 Brawl match by Giuatt07 - The legendary Gladius card Fina Voxom would instill fear in anyone, but not in @giuatt07: supported by the overpowered Yodin Zaku, he threw all his firepower against his opponent, grabbing the victory!

The podium is there, one step away from us, but the time has not yet come to jump on it: will it be next time the right one? A few days and we'll find out!
---
If you red this far, thank you! If you want to leave an upvote, a reblog, a follow, a comment... well, any sign of life is really much appreciated!
And if you feel brave, you can also try following me on:
If you are not registered on Splinterlands ... well, you are still in time to do the right thing
And if you want to rent your cards automatically with a super-efficient and user-friendly bot, try the Rental Golem by Splex.GG and earn passively without lifting a finger!
---

---
Versione italiana 
Italian version 
---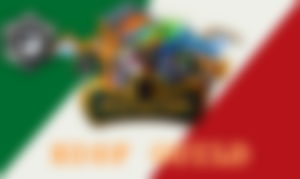 Così Vicini, Eppure Così Lontani
Il podio ci appare come un miraggio: di nuovo quarti! Eravamo lì lì per agguantarlo ed, invece, anche stavolta ci è sfuggito.
Abbiamo accumulato numerose vittorie ed occupato le prime posizioni fino quasi alla fine della brawl ma, infine, il miglior rapporto vittorie/sconfitte di alcuni dei nostri avversari ha consentito loro di scavalcarci e accaparrarsi le prime tre posizioni.
La quarta posizione resta comunque un grande successo e ci consente di consolidare ancora più il percorso intrapreso da alcune settimane, che ci ha visti passare dall'occupare le ultime posizioni a lottare per salire sul podio!

I premi distribuiti sono quindi sempre abbondanti, con 1225 punti di merits e 16.428 SPS in stake per tutti quanti!
Posso così aprire una nuova bustina Gladius.
 Una carta Gold Foil e due rare, un buon bottino da aggiungere alla mia collezione!
Guardando ai primi tre classificati all'interno della Gilda, questi sono:
🥇 @road2horizon, con 6 vittorie ed 1 sconfitta;
🥈 @arc7icwolf, con 6 vittorie e 2 sconfitte;
🥉 @giuatt07, con 6 vittorie e 2 sconfitte.

Procedendo con l'analisi dei match giocati, ecco alcune delle vittorie più entusiasmanti!
 

cliccare sull'immagine per ingrandirla o sul nome del giocatore per essere portati direttamente alla battaglia su Splinterlands.com

 
---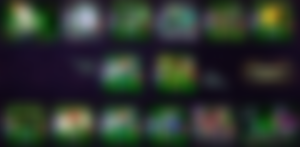 Partita brawl di Road2horizon - il ruleset back to basics priva le carte di ogni abilità e porta spesso i giocatori a puntare su creature dalla vita molto alta e dotate di attacchi magici: @road2horizon si adatta perfettamente e riesce così a battere il suo avversario che, pur puntando anche lui su creature magiche, schiera però creature dalla vita molto più bassa.
---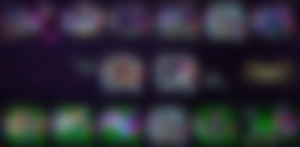 Partita brawl di Arc7icWolf - per contrastare la possibile presenza di attacchi magici, scelgo di schierare Thaddius Brood, uno dei migliori Evocatori del set Chaos Legion: la scelta si rivela corretta e mi consente di annullare gli effetti dell'Evocatore nemico, Obsidian. La presenza del tank Legionnaire Alvar, con l'abilità void armor, è poi il colpo di grazia per il mio avversario, che non può far altro che capitolare!
---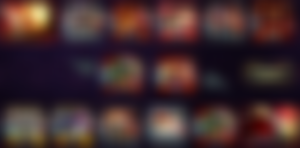 Partita brawl di Giuatt07 - la presenza in campo della carta Gladius leggendaria Fina Voxom incuterebbe timore a chiunque, ma non a @giuatt07 che, supportato dal potentissimo Yodin Zaku, rovescia addosso all'avversario tutta la propria potenza di fuoco, conquistando la vittoria!

Il podio è lì, ad un passo da noi, ma non è ancora arrivato il momento di salirci sopra: sarà la prossima la volta buona? Pochi giorni e lo scopriremo!
---
Se sei arrivato a leggere fin qui, grazie! Se hai voglia di lasciare un upvote, un reblog, un follow, un commento... be', un qualsiasi segnale di vita, in realtà, è molto apprezzato!
Se poi ti senti coraggioso, puoi provare a seguirmi anche su:
Se invece non sei registrato su Splinterlands... be', sei in tempo per rimediare
E se vuoi rentare automaticamente le tue carte grazie ad un comodissimo e super-efficiente bot, prova il Rental Golem by Splex.GG e guadagna passivamente senza muovere un dito!