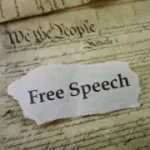 Yesterday I saw a story that made my blood boil, and embarrassed me to no end. Antifa protesters in Portland toppled a statue of Abraham Lincoln and a statue of Theodore Roosevelt.
Here is the link to that story:
https://thehill.com/homenews/state-watch/520577-portland-protesters-topple-statues-of-lincoln-roosevelt-in-day-of-rage?
Just to give some context to my international readers who may not know, Abraham Lincoln is best known as the president who freed the slaves in the American South, where slavery based on race led many Black people to be chattel slaves for life. Their children were automatically born into slavery as well. He did this in the context of winning the American Civil War, which set a precedent that states can not just leave the United States if they are unhappy with the government.
Theodore Roosevelt is best known for his environmental protection efforts, founding national parks, and forming agencies to ensure that food and drugs were regulated and safe for human consumption in the United States.
Both of these presidents are incredibly popular. A poll showed Lincoln with a stunning 92% approval rating, making him the second most popular president after George Washington himself. That poll showed Theodore Roosevelt as the fourth most popular president, with an 84% approval rating. Both are consistently ranked by historians as among the best presidents in American history, and sometimes as the best.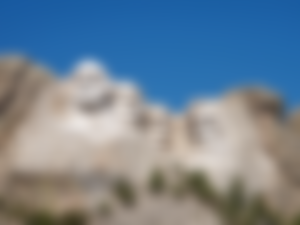 The above picture is a Mt. Rushmore, one of the most important national monuments in the United States. It shows, from Left to Right, George Washington, Thomas Jefferson, Theodore Roosevelt, and Abraham Lincoln.
Only an absolute fool would pick these presidents as the ones to stand against. It just destroys the popularity of any political movement to oppose them. Not only were they genuinely great presidents, but they are so popular nobody should oppose them for pragmatic reasons if they want their movement to be popular.
Unfortunately for the Left, these protesters in Portland, Oregon, did just that. The justification that I have seen is that neither of them was great for Native Americans.
Lincoln was president in the 1860s, and Roosevelt in the 1910s. Unfortunately, both of those times were very racist. At some point Americans need to accept that people are imperfect, and to a degree the product of their times. For example, every U.S. president before Obama opposed gay marriage and supported homophobic policies. Should we say that no president before Obama should be respected? If our country is to stand strong and united we need some figures we can pretty much all stand by. We must accept imperfection. I'm sure in 100 years people will believe that every person reading this article took immoral stances. Society and values change.
The vast majority of black people and Native Americans approve of both of these presidents, so I don't know who these protesters think they are speaking for or defending. They are basically speaking over actual people of color, which ironically is something they claim to oppose.
This is an embarrassment for the entire political Left in the United States, although clearly these protesters represent only a small portion of the Left. However, all of us should be denouncing these idiotic actions.
---
For those who want to follow me: You can find my account on Publish0x. The site is great, and allows you to earn in cryptos like Ethereum for both reading and writing. You can cross post there to make more money than just posting on one site, so why not join? https://www.publish0x.com/@LeftAntiPC?a=pnel78MdKB&tid=rc
If you are reading this but are somehow not already a member of Read.Cash, follow this link to join: https://read.cash/r/AntiSJWLeft