According to the latest WHO data published in 2018 Kidney Disease Deaths in Bangladesh reached 16,948 or 2.18% of total deaths. The age adjusted Death Rate is 14.83 per 100,000 of population ranks Bangladesh #94 in the world. In neighboring country India, Almost two and a half million people die from various kidney-related diseases. When this artificial kidney comes on the market, the worries of millions of people around the world and their families will end forever. Scientist Shuvo Roy used to see that dream.
Who is this Shuvo Roy?
A Bengali scientist living in America. Call yourself a bio-engineer. A few years ago, it caused a stir all over the world, inventing the world's first artificial kidney. Shuvo is the son of Ashok Nath Roy, a famous doctor of Dhaka. Born in Dhaka on November 10, 1969. The original home was at Rosangiri in Chittagong district In Bangladesh. Physician father Ashok Nath Roy had to leave for work in Uganda, Africa. After finishing school life there, Shuvo moved to America, There his study began. With a job dr. Shuvo Roy teaches biomedical engineering at Cleveland State University. Teaches electrical engineering and computer science at Case Western Reserve University. He taught Molecular Medicine from 2006 to 2008 at the Learner College of Medicine. He has been teaching Bioengineering and Therapeutic Science at the University of California since 2008.
There he started an adventurous endeavor. Then, in 2009, he took over the nephrology department at the Cleveland Clinic. That's when he saw with his own eyes, very closely, people suffering from kidney disease. About 40 years ago, he began working with 40 professors and researchers at the University of California, Los Angeles to create an "artificial kidney". Leading nephrologist William F. Fisel was on the research team.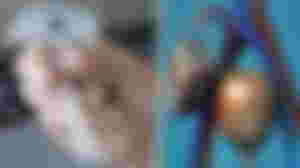 One day, Dr. Shuvo Roy discovered the Silicon Nanopore Membrane (SNM). It is a silicone-made fine-grained membrane that is able to filter blood perfectly. The rest is history. The artificial kidney was created by the relentless work of 41 stubborn scientists. Our two kidneys filter the contaminants from the bloodstream. Artificial kidneys can perform similar blood purification functions through bio-reactors and microscopic membranes (SNMs) made up of living kidney cells.
How will this artificial kidney be implanted in the body? 🧐🧐
We have two kidneys on the back of our lower abdomen. There, on either side, this artificial kidney will be placed to look like a cup of coffee. Contaminated blood from the heart will come into the artificial kidney. The artificial kidney will filter that blood and purify it. At the same time, the artificial kidney will monitor the production and secretion of important hormones. In addition to purifying the blood like the real kidney, this artificial kidney will control blood pressure and make vitamin D.
When will ordinary people get this artificial kidney?
The artificial kidney was experimentally implanted in thousands of patients in the United States. He is on the way to success in the test. Dr. Shuvo and his team are now awaiting final approval from the Food and Drug Administration (FDA). Approval is coming in a few days. Maybe later this year. Then it will not take long for artificial kidneys to come to the world market. Because the infrastructure for rapid production has been created.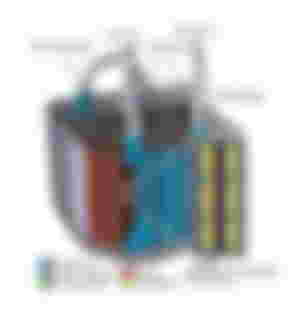 The only question is,
How much can an artificial kidney cost ??
The exact price is not yet known. However, in order to get regular dialysis of a kidney patient from a helpless family, huge sums of money have to be raised for kidney transplantation. Compared to him, the cost of implantation of artificial kidney will be much less, he said. Happy judgment.
He is now working on making Implantable Bio-Artificial Pancreas (iBAP).