The beauty of nature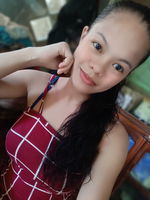 Hello my fellow read.cash family here. Sorry for not so active here because of important matter. I hope that all of us were happy, blessed, well and fine. Because I am bored and nothing to do today, I was strolling around to unleash my boredom.
As a 34weeks pregnant, it is advisable for me to be not stress so what I did this day is.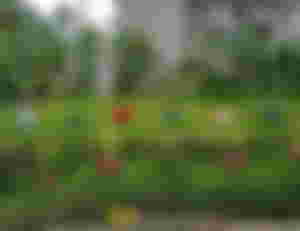 I went downstairs to have my exercise motivation while walking, I stopped for a while to captured the beautiful background view of our church. It made my mind at peace and no worries.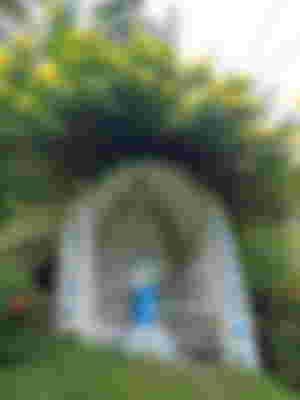 At this point, I also took a photo of the statue of Mother Mary. Before capturing the adorable statue of Mother Mary I just asked a permission to took a photo of her. I prayed how thankful I am that she gives me a best gift in life which is pregnancy. I am so happy because not all girls were blessed to become a mother or to experienced being pregnant. I also prayed for the blessings we received everyday even if it is in a small or big amount. I thank for the protection, guidance and specially for the good health. I am not praying for it to myself only but I prayed for it also to my upcoming baby, my family, friends, relatives and for the people who are still struggling and striving to reach their dreams in order to have a better situation in life.
When I am done strolling and walking downstairs, I went back to our house and have a minutes to rest because it is not advisable for those pregnant women to stay long for standing or sitting.
A minutes passed by, I went upstairs to our elementary school ground. I also took pictures of flowers because it captivated my eyes.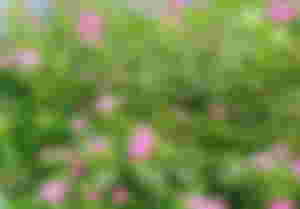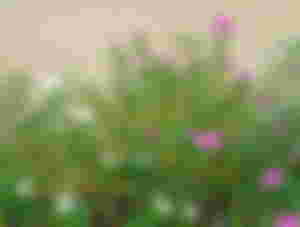 With the blooms of the flowers it defines that even how stress or depress you are there is still hope to face those obstacles. Like the flowers above, it encountered rainy and drought season even pests ate their leaves and petals but then, they fight and stand and that is why they achieve the beauty of its blooms.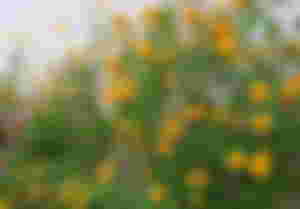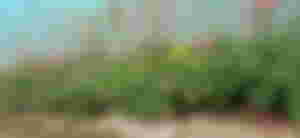 Let our doubts and negative vibes sweep away. Don't let it ruin our day instead try to get some way to avoid worries. Enjoy everyday and set aside the things that can destroy your beautiful day.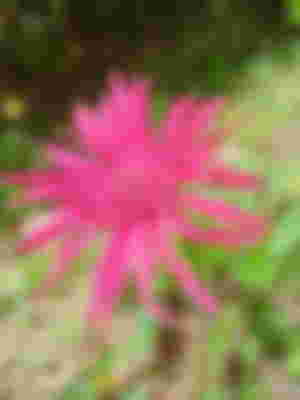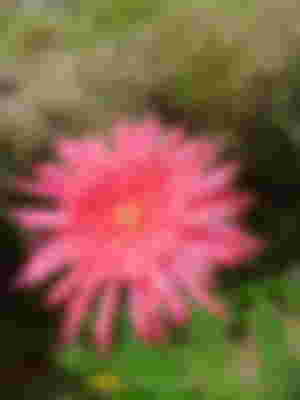 Like Daisy Flowers, our life is meaningless without colours. Colours in our life are those pain,sorrows, excitement and happiness. Life is useless if we cannot encounter or engage thrills. Because of those challenges it made us much strong enough to fight and never give up. And now we are still grinding to reach and achieve our goals that we desire to become. Like flowers there is an exact and right time to bloom.
Ending Thoughts
As we grow older there are lot of challenges we will be facing and overcoming and it is up to us if we face those trials or we will surrender.
As I realized, how many billions of sperm cells were competing each other to reach the ovary and only one will only fertilize and that is I or you. Did you imagine that time that you have no hands or fingers but you encountered already a competition and then you are the one who win. Ngayon kapa ba susuko na kompleto na kamay at paa mo? So don't loose hope because every battles we are encountering there are many solution to those. So never give up instead, stay strong and have faith to our Almighty God because unto Him nothing is impossible.
Until here my fellow readers. Thank you for stopping. God bless us always and more powers.
To my likers, subscribers, commentators supporters and for those upvoted tips. I appreciated it a lot.
And to my encouraging and inspiring sponsor, thank you as always. I wish you good health and more blessings to come.
Have a great Friday night ahead.
All photos are mine...
💕 Love_Angge22😘