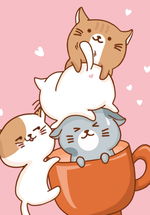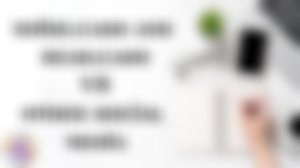 For me, it's both but the best is noise.cash and read.cash because I'm happy in noise.cash and here than the other social media. Here and noise.cash i can learn many things in their post.i earn in just publish and posting and i enjoy it too. I have many friends here than the other social media. In my Facebook account, I'm not always active. I just online in Facebook because of my classes because the teacher announced the homework in Facebook so if you are not active you can't see the update in your classes. In Facebook, i only just do is to see always the message and if theirs no announcement i will close it and return to noise.cash and check my account here if i have an upvotes 😂. in my Facebook, I don't have many friends(it's only few) and I don't have a chat mate their so it's boring 😅. I'm just active in Facebook when i have chat mates but only chat me is my class mates when they have a question and when i have a question too. I'm just using Facebook too, when my family chat with me because they go outside or when my father go to work.
In noise.cash, in just posting, comment in a post, you can earn tips from the user. you can earn money and you can enjoy the site. You can have many virtual friends there and you can earn too. You can join in their giveaway and get a chance to win their prize. You can post all your thoughts or feeling right now and post your throwback picture or your doing right now. You also give a tips from the other because they give you a free tips. In giving a tips too others, you can earn too.
In here, we can learn many things in their article. We can also have an upvotes when you post an article here. You can also learned about Bitcoin cash because many user here are sharing their experience about BCH. Here, you can also write an article about you, experience, thought and more. You can express your feeling and you can have a chance to receive an upvotes from the other user. You can receive an upvotes in the bot too.
In the other social media, you can communicate in your teacher and classmate about the assignment when you didn't attend in the classes. In other social media too, you can express your feelings and see the update in your country and in the whole world. Many people post there update, so you can be updated in the happening in your country.
For you? What is the best?