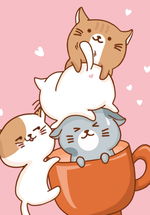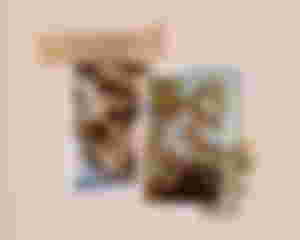 Yesterday, we have a simple celebration, because another blessings is come (I think i already said it in noise.cash). There's no one birthday in our family, we are only thankful for another blessings. We will give it in our churchmate and pastor because we have a blessings 🎉.
It's because my sister pass the scholarship again for the second time🎉. We already get the money worth of 20,000 to support my sister in the first semester. My sister will bought a laptop from the 20,000. They already get the money at August 10,2021 but we just celebrated it yesterday because it's my father's day-off

August 16,2021 in the evening, we go in the market to bought the ingredients that we need to make Palabok and lumpia. We bought some ingredients and we will bought the others in the morning, so we didn't need to open our refrigerator. The ingredients that we bought that time is only palabok because they need to put it in the water overnight, so they will separate each other. We choose palabok to cook because we always eat spaghetti and pansit. We want to change it and taste the other food, so we choose palabok.
August 17,2021 in the morning, we go in the market again to bought the ingredients that we need to make lumpia. Our church members like my father's lumpia, so we make lumpia. We bought the ingredients that we need in making lumpia.
Carrots - this Ingredients is for lumpia too.

Cabbages - we just added this in our ingredients so we can make many lumpia. It's delicious too when you add this.

Wrapper - of course we need this. We need this to wrap the pork and other ingredients.

Onions and Garlic - of course we need to add this every time you cook.

Eggs - this is for palabok and lumpia too. We need to add egg in lumpia and the others is for the palabok too. We will put the others in the top like chicharon

Chicharon - we bought pork chicharon for the palabok too. We will put it in the top of our palabok to make it delicious.

Squid - this is for the our palabok. My sister want to add some squid to make it delicious but i don't like the taste of the squid haha.

Pork - even the price is too expensive for us, we bought 150 pesos to make lumpia that we will share to others and 100 pesos for our dinner in the evening.
We bought it yesterday morning to make Palabok and lumpia. My mother spend 600 pesos in buying this all ingredients, plus 200 pesos in the ingredients we bought August 16,2021.When I'm already in our house, i eat breakfast first before i separate the wrapper. My father mixed all the ingredients that he need and he also grate the carrots. I can't help my father in wrapping because I'm not good in wrapping. I can make it like a vegetable lumpia even it pork😆.
August 28,2021 in the afternoon, my father cook some of the lumpia for our lunch. We have other dish but we like to taste lumpia if it's yummy or not. My father cook only 10 pcs for us. They also preparing the ingredients in palabok and boiling the eggs and palabok.
2:30 pm - when the clock turns to 2:30 pm, my father and mother started to cook palabok and fried the lumpia. We will go in the church at 4 pm, so that they need to cook it before 4 pm. My mother want to cook it early because she don't want to cook when at night.
4:00 pm - my parents already cooked the food that they will give. My family go in the church. Our pastor preach first and pray before we eat.
Lumpia already gone first because it's only little and they like lumpia too. Our palabok is yummy too so many people like my father's palabok. They request that we also cook this when it's church anniversary.
When we go home, i eat only 2 pcs of lumpia and there's no left in the Tupperware 😭. I just eat 6 pcs of it and i want to eat again🤧. My father just separate 6 pcs of lumpia for us but we our 5 people in my family.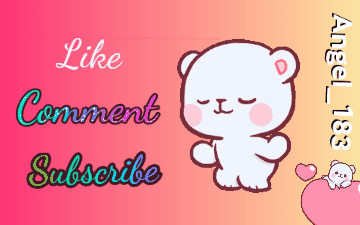 Sorry for my wrong grammar and words😅. I hope you can read my article😁