How To Be More Confident?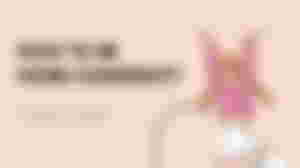 But, what if doubts get along our way? What if our shyness prevails amidst the opportunities? What if insecurity devours us against our plan to move forward. Is there a way to fight those negative thoughts? Yes, and that is CONFIDENCE.
To tell you honestly, my confidence level is not that high yet. There are times that my shyness conquers my plan of doing something and I can't help but to feel frustrated in a corner considering the fact that I must've done it successfully but I am too shy and doubtful to make it happen. But, that's not always the case. Sometimes in my life, I feel proud of myself for doing a great job especially when that job belongs outside of my comfort zone. That at first, shyness crept in my system, but I manage to make it fade away with enough confidence.
As I am browsing in my Deepstash account, I stumbled upon a topic that caught my attention which was all about confidence. That article was written by an entrepreneur, Andrew Thomas, entitled "10 Habits of the Most Confident People".
According to Andrew Thomas,
"a shift from a negative mindset to a success mindset was caused by developing more confidence."
I read the whole article and that inspired me to write this one, so I can share with you what I have learned in that motivational text.
Starting to get things done with confidence requires us to know what is the purpose why we are planning to do something. Upon doing something with confidence, we should know the reasons why we should do it and why we should grab it (pertaining to a certain opportunity). After defining our purpose/s, we will then be enlightened with what we really want to achieve. Those purposes will serve as a first stepping stone and skipping it will never lead us to the right path toward success. On that note, our confidence level will slowly rise up considering the fact that we already know our purpose and that will inspire us to move forward.
Comparing ourselves to other people will just make us feel insecure. It will slowly reduce our confidence level knowing that why others are doing great while we are not. Insecurity will never strengthen our confidence, rather it will devour all the confidence we have. It is far better to compare ourselves to the version of ourselves that we want to be. In that case, we will be motivated to work on and to strive better in achieving the best version of ourselves we are dreaming of. However, we can still compare ourselves to others in a positive way in a sense that we will use other's strengths to keep us more inspired to be confident and be better.
Challenges are everywhere. Problems are inescapable. That's life and we can't do anything but to face it with confidence. But what if our confidence level is not that high to face problems? The answer is that, don't just focus on the problems, but give more attention on how can we be able to solve them. If there's a problem, find the solutions immediately instead of stressing ourselves about why we are encountering such difficulties. There is always a way to solve a problem and that's what God promised us, that He will never give us challenges we can't surpass. As we overcome more problems/challenges in our life, our confidence level will be developed as high as what we are expecting it to be.
Be optimistic all the time and don't let negativities get on our way as they will just hinder us upon achieving the success we want. To be confident means we have to focus on the positive side rather than giving much attention to useless things. Instead of being sad with our weaknesses why not be happy with our strengths and use it as our motivation be more confident in everything we do. Let's focus also on our accomplishments rather than stressing ourselves with our failures. Keep our focus on what is working rather than what isn't. It's just a matter of perspective. If we want to be more confident, let's think as if we are confident enough to conquer everything in our life and let's be positive always so we won't be able to attract negative vibes.
When doing something, being prepared makes us more confident. If we already know what to do and if we already mastered everything, the strengths we have that time will help us to be more motivated and confident enough. Unlike when we are not prepared to do something, there's a great possibility that our confidence will be reduced because we don't know what we are going to do and the weakness we have that time will slowly devour our confidence level down to zero.
Those are the habits that we should apply in ourselves so our confidence level will rise and shyness will never get on our way especially if we want something to happen.
There is no instant way to be more confident. We have to practice several habits, focus on it, and be consistent all the time. We have to take several steps until we reach our goal. Similar to being more confident, we have to take smaller steps until we get there.
---
Confidence is very important for us to be the best version of ourselves. We can't be able to learn a lesson without being more confident to take some risk outside our comfort zones. Confidence will bring us to more challenging life that will soon transform us to be the best we can be.
For those who are doubting themselves when doing something or achieving their goals, I hope you will find the right motivation to be confident enough.
---
Author's Note:
I want to express my gratitude for those who are consistently supporting me everytime I'm publishing my works. To all of my old and new readers, thank you very much for always leaning your time in reading my articles. And to my sponsors, I am so grateful for having you all, I hope you are all doing fine and happy.
May God bless you always! 😇❤️
Merry Christmas! 🎄🎅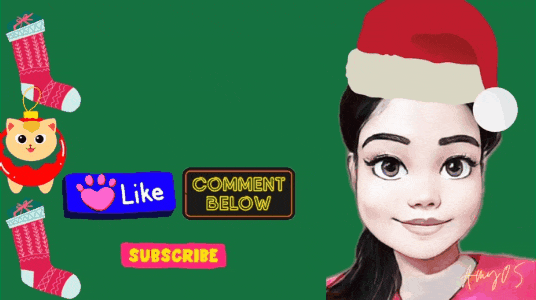 ---
Date Published: December 8, 2021
Lead Image and Gif: Originally created by me using Canva