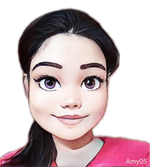 We can't say that what we want will be the same with what others like. We can't further conclude that what we see as beautiful is the best among all things because others might view it as something dull or not appealing at all. That's pretty normal. We can't blame other people if they are not satisfied with our preferences as we might feel the same too when we learned about something they want as well.
I come up with writing about this topic as I want to give emphasis on how people's preferences differ from each other and we can't do anything about it but to just respect each other's opinions. 
So, let me begin with sharing with you a story about what happened here in our home a while back when I got to realize the importance of respecting everyone's opinions and preferences to avoid such conflict that might lead to huge problems.
Few months from now, there will be a very special occasion here in our home. As part of the preparation, my parents decided to improve the looks of our house by fixing and replacing some old materials and that includes repainting the walls and other concrete displays particularly in our terrace. My brother and my dad were the ones who chose the color combinations for each part that will be painted by my uncle.
So far, my uncle is not yet done painting, but we are already receiving criticisms from our certain relative. He said that the choices of color are so ugly and they don't complement each other. With that, he kept saying that the color should be like this or like that. That we should have consulted him first before deciding on what color should be painted in our house.
Yes, it's not bad to consult others to gain some ideas, but isn't it inappropriate to criticize someone just because of their preferences that contradict yours?
Just because we didn't consult him, that relative of ours was mad, though he shouldn't have to care at all as we didn't owe him anything.
There will be some things that appear as good to others, but for us, it's something that doesn't belong to our preferences. 
This may also apply in terms of choosing the leaders in our country. I know most of you (especially for those Filipinos out there) are already fed up with political issues in the present time here in the Philippines. Most of you might have seen how the people in different social media platforms (e.g., Facebook, Twitter, etc.) are fighting with each other just because they have different choices about who will they vote for the upcoming election. With regards to that, to have a peace of mind, I never indulge myself with actions like that because for me, it's way better to analyze the characteristics that should be possessed by political aspirants in a silent manner, no need to broadcast it with closeminded people who don't know how to have a healthy conversation.
In my own point of view, regardless of who are we going to support for the upcoming election, we should respect each other's preferences. No need to throw negative remarks on someone's chosen candidate just to lift and show support to our preferred leader. We shouldn't let ourselves to have a chaotic mind just because we choose to join the world of hates or bashings in the online world. 
---
No one is alike, we are all born uniquely especially in our appearance and the way we think and act. Part of that is our differences in terms of choices and likes. We have different preferences that might opposed each other. However, despite the contradictory nature of our preferences, we should learn how to respect each other by avoiding the act of criticizing someone just because we don't prefer what they want. 
Being understanding and respectful are some of the characteristics that we should possessed in order to avoid indulging ourselves with such conflict in our society. Despite our differences in our preferences, we should still unite with each other by respecting and accepting that each and everyone of us are unique in our own ways.
---
Author's Note:
As a sign of gratitude, I want to express how thankful I am to you, my readers. Thank you very much for those who keeps on supporting me with my articles, and I hope that even though my writing skill was not yet pro enough, you are still learning from it. I am very thankful also to my sponsors, I am hoping that you are all doing fine and for you to be showered with more blessings from above. 
May the good Lord bless you more with love and grace! 😇❤️
Thank you so much for reading! 💕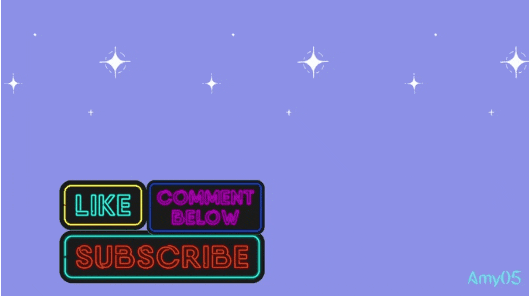 ---
Date Published: January 27, 2022
Lead Image and Gif: Originally edited by me using Canva