Welcome to 'Dream bigger' Community.
Hello Read Cash Family! Hope everyone doing fine. I am here on read.cash since two years and mostly I used Just write (e5e5) community to submit my articles. I tried other communities as well but feels easy in given one.
The absence of rusty in previous months becomes reason that lot of users left out and found other places to write or interact. The admins, moderators of the communities also went out or stayed inactive so according to site rules those communities also gone in abandoned status.

This thing gives me a motivation to create a community where users can submit their articles and a sub group of common users develop. So this motivation leads me to create new community " Dream bigger". There is no specific topics for the community but the only condition is the content should be plagiarism free.
Can we write an article without submitting in any community? Yes off course, any user can publish his article without any Community. But the difference will be community users or specific topic searchers may not reach to your submission.
I am really glad at response of the users. I think other users were also looking for fresh community where some one available for approval. The very first day of community 12 users responded and joined the community which is blissful starting .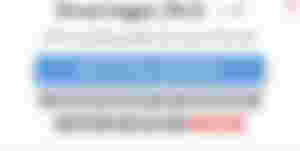 The rules set for the community are so simple. Just write only by your own mind and heart. The script must be plagiarism free only . Any kind of Topic will be welcome and the read time should not be less then 2 minutes.
Dream bigger will have 8 moderators which are active users. So any moderator available on site will approve the article. Why 8 ? Because different time zones of earth will be covered. For example my home land and Philippines has 5 hours and USA has 10 hours difference of time. So it is not possible to me or any moderator from this part of land that approve a article from that part. So different moderates will be effective way to deal with submissions.
Join the community and submit your article in Dream bigger Community. I or moderators of community will approve after review within minimum time and we will allow creative , original content writers to post in community on auto approval status.
Looking your kind consideration for submissions and giving this new community a handy assistance.
Cheers,
Amjad Ali
Admin: Dream bigger Community
Follow me here,
Twitter publish0x ROUGEE Noiseapp
Lead image : Pixabay ( modified)
Sponsors of Amjad_Ali_Waince