Mani of Marakkanam.
I was wondering on king Abdul Aziz road- Al Riyadh when suddenly an idea came in mind. I bring the car in lower lane to get exit from this circular road. From exit- 17 I leave the highway and drive from over the bridge, turn left to Hey Al Sanaiya. After 3 minutes I was in visitor's parking where I parked the car.
I stepped in the campus after 17 years of my departure. I spend my precious 5 years of life when I was assigned here in Saudi Arabia on a project under Saudi agricultural ministry.
After check in from main gate I heads-up to admin area. Actually this big camp was divided into 4 zones internally. Admin block , cold store & loading , workshop and van parking and worker's residential area. In the middle still a vast courtyard was available where we play cricket and volleyball on holidays.
The camp was looking recently painted and no other big change in these 17 years. I was walking towards the office when I heard a loud voice , " Sir Amjad". I look at loading area where Mani was waving hand and was Happier to see me again there. I saw other staff as well but only Mani was known one to me. He came to me almost by running, his breathing was abnormal due to running. He again shout in surprise " Sir, You! . I replied calmly, yes Mani I am .
He is promoted as logistic & fleet manager. Although the gap of 17 years is huge but I was happy that he recognised me.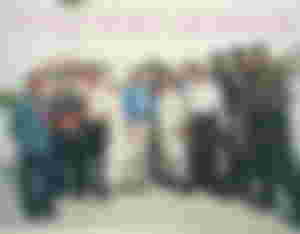 It was Early 2005 when company hired sales staff from India and luckily the visa center was in Tamil Nadu. Manikandan came from coastal city Marakkanam, on the shores of bey of Bengal. Exactly Infront of Sri Lanka on the soil of India the father of Mani was a fisherman. Mani got graduation and arrive in Saudi Arabia as sales assistant. He was only person who speaks English frequently. Although Tamil language has most alphabets (247) where my mother tongue Urdu has 36 and English has only 26 . But his missionary college made him more flexible in both languages.
Mani was only person who never argue to work . He was hard worker, smiling face and humble. I love him due to his Manners and dedication. I am the one who recommended his name as sales officer promotion after a year of his arrival. He got that position and definitely salary also upgraded as per rank.
Mani told me that award Ahmed awad ( sudani national) workshop manager is here only from our badge. Me and Mani also went his cabin to met him. He was also so pleased to see me back in camp.
Mani was happy because his new position allows him to keep his family with him in Saudi Arabia. He was still in same smiling face and manners. He thanks me for that recommendation of promotion which proved first step of ladder in his career.
He insisted to have lunch with him but I say a big thanks to him. I visited admin block where I worked and went to my office. A Saudi guy was there who welcome us. Mani told him about me , he also pleased to see me there. I met ZSM as well on short notice and then says goodbye to all.
Mani came with me till main gate and was waving hand when I took out car from parking area. I also wave hand and put weight on accelerator and speed up the car.
On the road suddenly I saw an accident of two cars which mashed badly. I reduce the speed and stop the car on the side of road. A police car with high tune alarming Syren arrive at spot. The thrill of accident and emergency on road shake my body and I woke up.
I was on my bed in my room at home. I saw around in lite brightness and found that I am safe and at home .
Of course I was dreaming!!

Thanks for your time and reading my long dream story. Like , upvote and leave comment for feedback.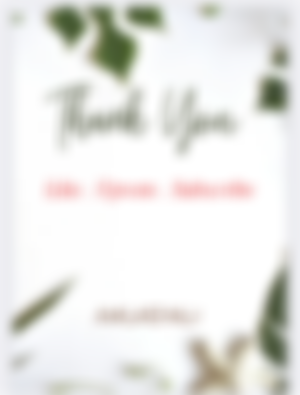 Follow me here,
Lead image: Pixabay
Sponsors of Amjad_Ali_Waince