A Twisted Love Story!!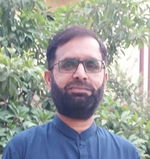 15-04-2022
It was last week in university and almost every one was sad. Sitting in cafeteria all were quite and thinking for coming days when we will be far away and may be never meet again. Then last day of convocation reach , took the medals , certificate and friends meet each other last time and say good bye with tears , sad faces and unhappy census.
Humaira was a brilliant student and count in toppers always. It was her 4th semester when she feels that Tariq is interested in . Tariq was a young , smart and rich family back ground boy but was so decent and well mannered. Soon they becomes good friends. They were famous as " best friendship couple" in the department of their role. In last semester they were serious about to convert the friendship relation into the relationship forever. But both knows it is not possible to them so both decided gently not to go further in it.
Humaira was from a converted religion family . ( They were from a minority community and accepted Islam later when she was in high school. It is never easy to live and adopt when your old relatives leaves you due to transformation and no new one accept due to new belief). So both understand that even they will be married but families will not accept them . So they leave the relationship till good friends.
Humaira was almost crying when she meets Tariq at bus point in last day . Tariq too have tear full eyes when says good bye to her . Time comes , buses runs towards the destination and they shattered forever. Some friends gone to other universities for higher studies , some got business and some like Tariq went abroad for jobs. Tariq went to UAE in a Italian company who had a contract of a power generation plant. Tariq works as operator at hydraulic machine which controls the supply of raw fuel to the plant.
Time passed quickly and Tariq came back on vacation after one year . The parents looks a girl in family and tarik married to her . They were so happy after new journey. Tarik stayed at home two months and return back . Almighty God bless him a baby girl( Jannat ) after a year of marriage. The happiness of the couple and family was on the top. Tariq came back again after a year and spend morvolus time with his new born baby. Unfortunately after six month the wife of Tariq died due to complications of neurology as she had brain Tumer. Tariq leaves his job and come back Pakistan permanently for his daughter.
He didn't Marry again till next 3 years. His daughter was now 4 years old and she insisted to Tariq to get the remote toy car on her birthday. Both went to bazar and search for toys. They entered a shop and a strange feeling comes on Tariq face when he saw shop owner because he knows the shop owner from university. There was nothing else then his best friend. It was the shop of Humaira. Both surprised , laughed and cried . Humaira serve them cold drinks and ask the reason for coming to the shop. Tariq introduce her daughter Jannat and asked for remote car . Tariq asked her about life , she took sigh of relief, inhales lot of oxygen and said that after university she married in a family and husband divorce her due to infertility (no baby born) in 4years of marriage. They put all responsibility of this failure to her and divorced. Now she is attending this shop which was built by her father which has been died.
Tariq was so sad after listening her painful story. They buy the remote control toy car and left out. Tariq talked to his parents for second marriage and tell about humaira all the things first time. After some ifs and buts the parents of Tariq agreed on the relationship and they send the massage for it to Humaira. She accepted it with lot of tears of joy.
After a month both married with great pleasure and honour. Jannat got a mother again and humaira got her dreams after painful journey of four years. They are most delightful , pleased and excited couple in the family now with blessing in shape of Jannat.
🌟🌟🌟💚🎀❤️🌟🌟💞🌟🌟🌟
Thanks for reading my Twisted love story which base on a real characters in my family. May they live long!!!
Like , upvote and leave a comment for feedback. I will be glad to know your options on this story.
Thanks to @francis105d1 and @Ayukyukyu2 for becoming my sponsors.
Follow me at ,
Tweeter | read.cash |noise.cash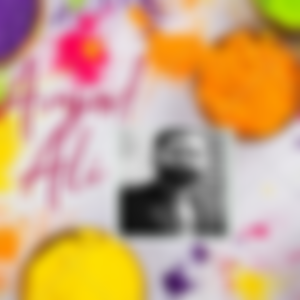 Lead image: pixabay