Published on: September 15, 2021

I didn't try to explore before. In crypto. All I know is to hold, sell or buy bch and hold them and when I needed them, I have to withdraw. I didn't even tried to explore trading because I was afraid, honestly. I might loss it? So I stayed that way, admiring and wowing everyone who has been doing good, generating real time profit. All took a risk, and some harvested the fruits of victory and some succumb with their losses. (or maybe not at all because they have plenty of money).
Risk-taker. That's not me.
It was maybe on Wednesday? or Thursday when I first heard about the noises going on in twitter and telegram about sbch tokens. Earliest birds got free airdrops. Millions of tokens for free and I was sleeping that time. I didn't even know that not until I've read a few articles that talked about them. Carisdaneym2's and Jane's articles.
After reading, I downloaded the needed app which was metamask and created an account. I followed the steps on how to set smartbch up and I was like, oh it's kind of easy(?). I reached the part where I should deposit few bucks to try and buy some tokens. But I needed to use a bridge to convert BCH into Sep20- that is coinflex. There's no problem with connecting it so I proceeded to depositing $1 & $2 as a dry run. Both arrived instantly and I sent it to my sbch address to buy myself some tokens.
When I tried to link slash connect my metamask account to metamask, there's always a problem. I mean it's not linking. I tried it on other browser but still not working.
I tried to ask few people about that. But I didn't receive good answers. I understand. Because they are busier. I did it my way. Hahaha. This is the con of having no crypto expert by your side. But the good thing is, you learn...somehow. Tho it's a bit costly.
What I did? I decided to uninstall the app (metamask) and reinstall it to the same device. I was about to go ballistic with my action but I knew hey, I've written my seed phrases. So yeah, that's why we really need to keep our seed phrases safe and sure save them! The drawback was that, I have to go start on the same process of adding sbch network, add tokens and then I tried to connect meta to benswap and it worked!
Edit:
If one is facing difficulty with connecting his or her metamask to benswap, simply close the tab or close all tabs and open new one. It will surely be connected.
My first buy were $Cats, hodl, and later on $Kittens. I wasn't really lucky to airdrops so I had to purchase each coins to actually have them.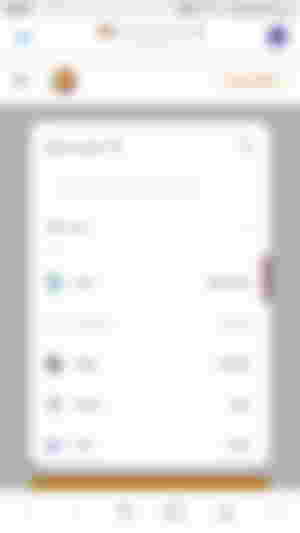 As of now, these are my tokens. I'm not planning to sell any. Maybe after a good pump? I'll go with sell half, hodl half and buy at the lower price. Although all token are dipping, I am not stressing myself out. The moment I bought these tokens, i decided to treat them as my loss.
Here's my sbch add: 0x230E71fA3bA52DcB6B4130634C04006aAdfff8FA (If you're interested to send some tokens, that'll be lovely. Hahaha. Kidding✌✌🤦‍♀️)
I gained few bucks but I didn't swap it to bch. So what? I still lost them. But that's fine. I bought 0.004 bch worth of $kitten and I checked it the next day it costed 0.011 bch! Yet, I didn't swap that. Instead I bought few more $kittens which was a wrong move as it dipped even more. Really.