Wed, 11th day of August, 2021 (#9)
I hate to say Goodbye but we can't stop July from dethroning. Now, July has surrendered its crown to the new month "August". There's another winner. Another month to deal with and work our ass out. I have read some users' plan this August. @bmjc98 Goals, Plans and Activities for August and @Jane's My Plans for Augustus, I'll spend bitcoincash to fulfill my dreams.
Although it has been a week and few days behind, I was, still, inspired to stretch and share what's mine. And yeah, luckily I got something out of my empty shell-like brain. Lol. That is to;
It's not that I'm earning much but atleast, my earnings will have some direction now compared to the previous months. A designated goal and role, I mean.
Specified roles and goals
Wallet #1 - 0.1 BCH

Since 1BCH seems impossible, I have decided to reduce the amount into 10% of it. 0.1 BCH to be achieved until the end of the year (2021).

This wallet will be used for hodling only. I will resist the urge to lay my hand on it. Lol. There are still 4 months before 2021 close the page so I will need to deposit 0.025 BCH/month before 2022 could pop its head to demand for a welcome party.

Wallet #2: Art Materials

I love arts. And I want to purchase some essential art materials to continue with it. My two charcoal pencils (Hard and soft) had surrendered already. That was a gift last christmas before we graduate High School. Even my sketchpad does not have any space for me to explore whether I could really draw something good after a long time. This "want" has been with me for the past weeks because many artists have been encouraging us to pursue or atleast indulge ourself with such hobby and hopefully, improve more.

Wallet #3: $.10 per day

This will be a goal until the 24th day of the December. What for? It's for Christmas! Life has never been good and happy like the old days since Covid-19 embrace the whole world so I decided to save some funds for our Christmas celebration. If you're mind calculating right now, don't. Let me do it. From today, until the 24th day of December, I still have 135 days. In that whole 135 days, I will have a sum of $13.5. Converting it to Philippine Peso, it costs nearly Php 680 only. It's a little amount. What can I buy with it? I'm generous sometimes, lol. I fixed it to minimum @ $.10 per day because I, honestly am overwhelmed with daily whatnots. I may send $.20 or so😁. (Stretching hopefullllllyyyyyy)

Wallet #4: Guitar

Our old Guitar has retired already. It was a gift from my dad's passenger. A foreign guy. He bought it but since he had so many luggage that time, he decided to leave to my dad's care. Oh, I hope he won't come back and ask for it, you think so?

It's been months since the last time i played guitar. But don't think I'm good at it. In this field I am the slowest to learn.

Wallet #5: Treat

A family member's birthday is coming. My little sister's. I want to treat her on her birthday because I have been listening to her plea and request about having a cake and gift. Hopefully I will be able to earn for her day. Ah, I made a promise so I really have to have a fund for her birthday! I'm in trouble, I suppose.

Wallet #6: Read.cash Earnings

It was July 29, 2021 when Rusty first visited me. It's been 13 days and I earned almost $23 already. What's left in my wallet is $12.23 since I withdrew $10 last week plus $24 for the grocery.

This wallet is my main wallet for bch earnings here in read.cash. At the end of every month, from here, I will send funds to my separate wallets.

At first, I was hesitant to initiate sponsorship. I want a sponsorship that is, for a long term. Yet I know I won't be able to fulfill it in a long run due to funds insufficiency and uncertainty.
Between $.05 - $.20 is all I can offer as of today. On my first few days here, I only sponsor 1 user. And later i decided that I should bestow some generosity and add 2 more users. Yesterday, I had the guts to meet this Goal. Now, I have 14 persons under my sponsorship! I know this is nothing compared to yours but it's a yay for me. Atleast I feel a bit useful?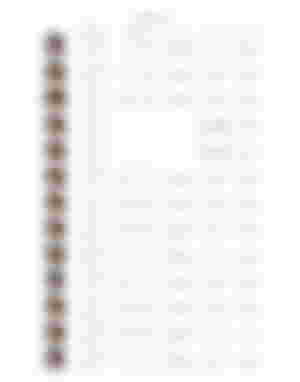 Truth is, I can't write everyday. And I don't know when's the day of my "diligence" and "sheer idleness" to ever kick in. Sometimes I feel motivated and the next second, demotivated. It's a real rollercoaster feeling. I feel so weird whenever I start writing and end up feeling so empty as if what I'm doing is under acceptable.
5 articles per week won't hurt, right? Atleast I will have sometime to breath.
Read Articles

I will spare time to read. I do have tons of saved Articles as of the moment and it saves me, really. For most of my "lazy" hours/days, I will pull off some articles to read. 5, 10, 15 articles per day? Maybe more to that.
Upvote Articles and Comments

It's not a handsome amount tho. As I have said, I don't have plenty of funds to give away. But atleast I could give back to the community by upvoting articles of my favorite writers. And support new folks. But no, I won't be there to upvote every works.😥
Leave honest Comment/Feedback

It's good to read. Yet it's best to "vomit" your thoughts out. Some users/writers would really love to know that someone indeed read his/her work and leaving a comment would make the heart flatter with joy.
Upon writing this, i felt more motivated and directed. Seems like I already have a clearer purpose to work on. If I knew earlier, I should have written this early on. Lol. I enjoyed writing this and on deciding whichever best decision to make about the "wallets". And I am happy to share with you that I'm embracing "sponsorship", atleast I felt more useful doing so.

My other Works:

What if Marc De Mesel pull out his sponsorships
I run and run for my dear life, and because I was scared of "it"
Faces of Mask, do you often wear them?
Dream vs. Practicality; The best and must choice for you and me
A month with you: Celebrating a "fruitful" yet temperamental relations...
The bright side of the interruption