Larry King, the most famous television presenter in the history of the media, who was hospitalized in early January 2021 due to Covid 19, died on January 23, 2021.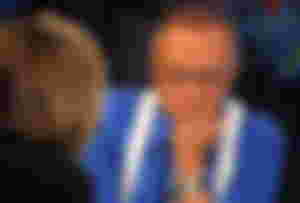 " Larry King ", the most famous elderly TV presenter and figure in the world, died at the age of 87 after being diagnosed with Covid 19 disease . 
A statement on his Facebook account confirmed his death.
On January 2, it was reported that Larry King had been admitted to a Los Angeles hospital after suffering from coronary heart disease. Last week, the former TV presenter was admitted to solitary confinement and was unable to meet his eighth wife, Shawn King (whom he divorced in 2019), or other family members.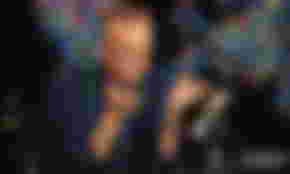 He has been suffering from a number of physical problems in recent years. The presenter was diagnosed with lung cancer in 2017, and once in 2019 he was hospitalized due to a heart attack.
During his 63 years in radio, television, and digital media, he has conducted several thousand conversations with various people and is known around the world for his vine shows. The New York Times estimates that Larry King has conducted more than 50,000 interviews during his career.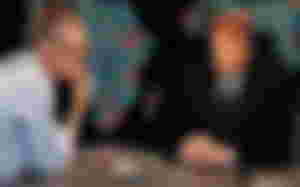 During his six decades in office, King has interviewed many of the world's most famous personalities and politicians, including all US presidents from Gerald Ford to Barack Obama, as well as Martin Luther King, Dalai Lama, Nelson Mandela and Mahmoud Ahmadinejad. .
Who was Larry King?
Larry King, originally known as "Lawrence Harvey Zieger", was born on November 19, 1933 in Brooklyn, New York. His father, Edward Zieger, was an Austrian immigrant, owner of a restaurant, and a worker in an arms factory. His mother, Jenny Gittels, was a tailor.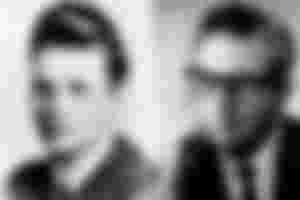 He had only one brother. His parents were Orthodox Jews who immigrated to the United States from Belarus in the 1930s. His father died of heart disease at the age of 44. His mother was forced to use government assistance to support herself and her two sons. His father's death had a profound effect on Larry's life, causing him to lose interest in education. After finishing high school, he entered the job market to be able to help his mother financially.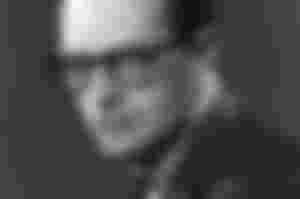 Miami Radio and Television
A CBS presenter whom King had met by chance told him to go to Florida because the media market there was still young and there were jobs for inexperienced people like him. King traveled by train to Miami, and after initial setbacks, King finally got his first job on a radio station. The director of WAHR (now WMBM) hired a small radio station on Miami Beach to clean up and do the basics. After one of the presenters of this radio station left his job, they appointed King in his place. King aired his first program on May 1, 1957, and played music on the radio from 9 a.m. to noon. He also had two other shows that aired in the evenings. He earned $ 50 a week. His manager thought it was hard to remember Ziegler, so Larry decided to choose the King surname he had encountered in a commercial in the Miami Herald. Eventually, within two years, he legally changed his name.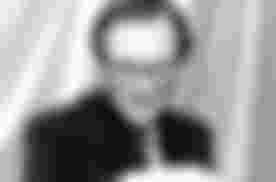 After working at the radio station for some time, Larry decided to do some interviews for the radio station's morning programs. In the mornings, he would go to the Pampernick restaurant on Miami Beach and interview anyone he encountered. He did his first interview with one of the waiters at the same restaurant. Two days later, Bobby Drin, a famous American singer who was in Miami for a concert, entered the restaurant. This was Larry King's first interview with a famous person. King's activities on the WIOD radio station boosted his popularity in Miami. A few years later, in May 1960, he hosted "Behind the Scenes of Miami" on the WPST-TV Channel. In this program, he discussed the important issues of the day. King cemented his success with the help of American comedian Jackie Gleeson, whose television show was recorded in Miami.
Larry King spent the next decade in the same way. He was both a radio and a television presenter.
In addition, King appeared on the WPST-TV Channel as a sports commentator.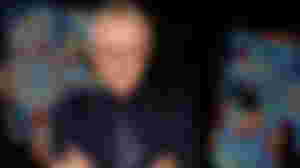 Larry continued to work until he was arrested on December 20, 1971 on fraud charges and lost both jobs. Although he was later acquitted, it took several years for him to regain his lost credit.
Arrest on fraud charges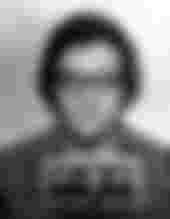 On December 20, 1971, Larry King was arrested in Miami, Florida and charged with fraud. He was charged in connection with Larry's dealings with another Jew, Louis Wolfson. Wolfson was a notorious financial swindler. Although the details of the deal were not disclosed, King apparently promised Wolfson that he would use his relationship with Attorney General John Mitchell to acquit him of the charges. (Wolfson is in jail at the time for selling unregistered securities.)
According to Wolfson, he paid King a total of $ 48,000, but he did not pay Mitchell. Wolfson thus filed a lawsuit against Larry King.
Larry King Show radio show and worldwide fame
In the late 1970s, another scam was erased from the memory, and King was able to return to the Miami media arena.
He was re-hired by WIOD in 1978 and began airing a nationwide program called "Larry King Show" on Mutual Radio Network. This program was very successful and made him popular all over the world.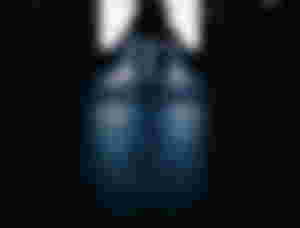 The show aired live from Monday to Friday from midnight to 5:30 p.m. King was interviewing the party for the first 90 minutes, and then the audience called in the next 90 minutes and asked questions. At 3 a.m., listeners were allowed to call and discuss a free subject with Larry King until the end of the program.
King often shared interesting memories of his youth and early career to entertain his listeners.
The program, which lasted until 1994, was broadcast on 500 affiliated radio stations throughout the United States. Following this, CNN founder Ted Turner invited him to move to the news network and continue his program there visually.
Larry King Live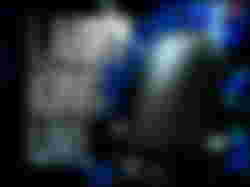 "Larry King Live" is the title of King's special program on CNN, which aired from June 1985 to 2010. The King hosted a wide range of guests, from UFO theorists to prominent politicians, who often had their first interview with him.
He had his first interview with New York Governor Mario Como and has since spoken with many people, including many world leaders, celebrities and other newsmakers. "Mikhail Gorbachev, Margaret Thatcher, Ronald Reagan, and Vladimir Putin" are among them.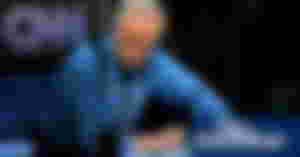 He went to a Miami radio station after 9 a.m. on CNN; Of course, as long as both programs were broadcast.
It was CNN's most popular and longest-running TV show, attracting more than 1 million viewers each night.
The program was often broadcast from CNN studios in Los Angeles and sometimes from the network's studios in New York or Washington.
Larry King's live show is listed in the Guinness Book of World Records as the longest running TV show with a fixed host and airtime.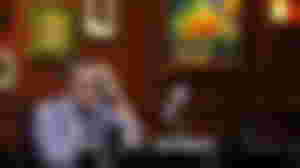 The list of figures sitting in front of Larry King also includes a number of famous prisoners and criminals. Larry King has won special prizes for talking to assassins; Including Carla Fei Tucker, the first woman to be executed in Texas.
Two of his most memorable interviews were with political figures: In 1992, American billionaire Ross Perot announced his candidacy for the presidency for the first time. The debate between Al Gore and Pruet in 1993 was also CNN's most-watched program until 2015.
Larry King, unlike many other interviewers, took a straightforward, non-argumentative approach to his interviews. King's reputation for asking easy questions had made him popular with figures who wanted to express their views on issues while not engaging in a contentious debate. The one-hour program was repeated three times a day in some areas, and viewers around the world could watch it via CNN International.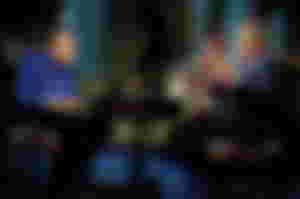 According to CNN, King conducted more than 30,000 interviews during his tenure. Among the political figures or celebrities who have interviewed Larry King are former President Mahmoud Ahmadinejad, Barack Obama, George W. Bush, Bill Clinton, Hillary Clinton, Vladimir Putin, the Dalai Lama. Hugo Chاvez, Al Gore, Nancy Reagan, Laura Bush, Marlon Brando, Tom Cruise, Jim Carrey, Angelina Jolie and many more were mentioned.
Retirement after 25 years
By 2010, King's viewership had plummeted, and critics said King's approach to the age of challenging interviews was outdated.
Larry King announced on July 29, 2010 that he would close Larry King Live after 25 years. However, he stated that he would appear on CNN's special programs. The announcement came at a time when, according to some speculation, CNN was in talks with Pierce Morgan, a British TV presenter, to replace Larry King. These statements were confirmed in September of that year.
Larry King's last show was on December 16, 2010. On February 17, 2012, CNN announced that Larry King would no longer appear on the network's special programs.
Aura Network
In March 2012, King co-founded Ora TV with Carlos Slim, a Lebanese-Mexican entrepreneur, businessman and financier. On January 16, 2013, Ora TV celebrated the 100th episode of "Larry King Now." In September 2017, King stated that he never intended to retire and expected to be in charge of his plans until his death.
Ora TV has signed a multi-year deal with Holo to broadcast a new series of Larry King Nou talks exclusively from July 17. On October 23, 2012, King hosted the presidential debate on Oura Television, which featured "Jill Stein, Rocky Anderson, Virgil Good and Gary Johnson."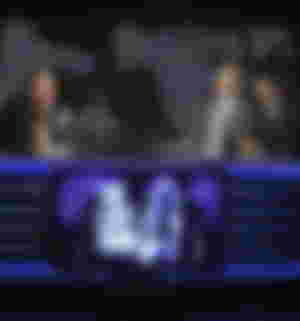 In May 2013, Russian-owned RT America announced that they had entered into a deal with Ora TV to host Larry King Now. "I prefer to ask people in power instead of speaking on their behalf," King said in an ad on RT. The show was still available on "Hulu and Aura."
"King has repeatedly interviewed Putin," a Kremlin spokesman told RIA Novosti. "The president has always praised his professional conduct and his undisputed journalistic aristocracy."
Other occupations
King also owned a column for USA Today for 20 years from 1982 to 2001. But when the newspaper redesigned its "life" section, the column was removed. King attended a ceremony for "Bill Bill" to receive the star on the Hollywood Walk of Fame in September 2010. Larry King remained active as a writer and television personality. King also voiced Doris the Ugly Stepsister in Shrek 2 and its sequels.
He also starred in The People v. He starred in OJ Simpson: Story Crime American and appeared in one episode of "Law and Order: Trial by Jury."
From 2013 to 2015, King hosted the In View educational television series with Larry King, which aired on cable television networks, including the Fox and Discovery Trading Networks.
King and his wife Shawn appeared on WWE Raw in October 2012 and starred in a story featuring the professional wrestlers "King Stone and Kofi".
King became a very active user on the Twitter social networking site, where he posted a variety of topics and comments. "I love tweeting, I think this is another world we have entered," King said. When people called, they were invited to the show, and now I share my thoughts and opinions on Twitter. "The whole concept has changed."
After 2011, he also spoke to guests about a variety of television commercials, often as a host, with products such as omega-3 fatty acid supplements.
King also founded the King Heart Foundation, a charity in 1988, to help those in need of heart treatment.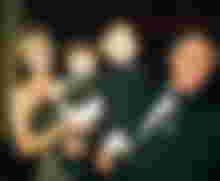 personal life
In 2009, Larry King published his memoir, My Interesting Journey. Larry King has been married eight times. He married one of his wives twice; And had five children.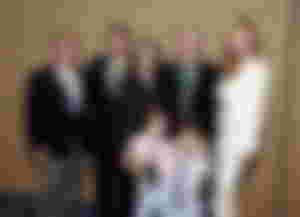 Two of them died within weeks of each other last year; His daughter Chaya has lung cancer and his son Andy has a heart attack.
♤♡◇♧♤♡◇♧♤♡◇♧♤♡◇♧♤♡◇♧♤
Rest in peace the great Larry.😔😔🖤