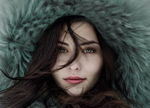 Let me share this to you since I don't have any event and I really wanted to create content. I decided to ask my own self through prompt. It's just my own idea. Sometimes we need to interrogate ourselves for us to know our real character. Our true color while be awake can of some questions.
But for that, Im always here leaving a spot for sponsorship so" baka nemin". Well, guys you can fill my boxes for you to be visited also by some users. So, let's start.
We can't say that life is good. We can't determine that. Life of a billionaire is somehow sumptuous. They don't have shortcomings when it talks about money. How does it feel to be a billionaire? It sounds good to be a billionaire. Many people want have money that's why billionaires exist. Life is good when we are about to cope wants and needs. Life is adorable when we cope difficult things.
Life has full of trials. It's one of the inevitable reality. Other people just say they are contented with there lives. The opposite say no. People tend to say good or easy when they received goodness in life. If not they blame fate for having such unfortunate chance. The world we're living is full of pretentious being. Be careful on that! On the other side people are so judgemental, they tend to end the story of having a certain situations. Huwag magsalita ng tapos! To conclude I can say life is hard. Don't make excuses just because you've fabulous life right now. Remember, our life isn't narrow sometimes if goes with the flow. We can't determine if our chances of being fortunate is infinite.
Obviously, we choose to have the possession of being a principled man. Let me insert this one; our country will have the election this coming month of May, probably most political candidates have done political campaign. SMNI has done interrogated some politicians whether re-elect or to be elected. One thing that I've observed; salient questions that are impertinent are mostly bestowed to UNI team. I don't know if I'm the only person observed that. For sure many of you are got irritated.
Imagine it's been a decade since they've insisting that Marcuses have 200 billion liability. They said that was ill-gotten wealth of Marcoses; but to summarize all of the expenses of former president Marcus wasn't meet to their hearsays, saying 200 billion dept. Infact the government before doesn't reach even one billion cause. Then why does the opposition keep on insisting?
Okay, let's put that in perspective. Let says they really used that money. But why did they keep on making gossips instead if there stands are true why just they file a case against the Marcuses. I don't think so if someone has the courage to do that cause all there criticism is just absurd. That's why other lawyers always giving this advice if they have sufficient evidence better to file a case but they don't have strong evidence to present. Haha, enough for politics! Let's get into another options.
I know we have secrets. Am I right? Me too have secrets. I cant tell to everyone my secrets since it is sensitive. Like; I want to keep it on my own. Even my parents and friends, I can't expose to them my secrets. We have the apprehensions about our secrets like what if they tell someone; and that person will tell also another and just saying "just keep it as secret huh! cause I'll be scolded if you tell others" Well, once you told even a single person, it is not impossible that they can hold that gossips in their own.
One day they will expose it through their trusted colleague. So, trust no one but God. It is God whom you can trust. Anyway, you'll secret will be reveal once the judgement is happen. You can't denied anything cause there's a huge mirror that reflects all your deeds. If you tend to hide a secrets be sure that it is not bad. Sometimes people hide there bad deeds it because they tend to denotes there selves as a sheep but deep inside a fierce wolf.
That's all I can say people thanks for reading !