Spot that everyone really wanted to spend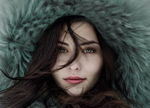 Today is May 8, 2022. Politics is getting hotter. All of the political contenders were facing arduous moment of their life. Spending time for a campaign all over the sphere of the region. They spent time, money and effort just to be please by majority. They try to fascinate people through their exposure of some platforms and policies to implement.
Politics transformed as time passed by. Fraudulent activities has been observable, I've heard some news pertaining to a candidate that he used the government funds for his self interest. It makes me impressed to the person who is behind of this tremendous revelation. But too much for politics I'm not going to prolong this statement thus it just a preamble. Later, I will just make a postscript about politics.
Today let me just move swift to my main topic. It talks about tourist attractions or spot. Everyone needs a vacation for a leisure time nothing will take a while just to think for a vacation. I mean people don't hesitant if someone offers him/her a travel, like vacation. For some reason this content would be great for you. I think some of your here already have done creating content like this but let me add something significant and joyous. I'll just name those unfamiliar spot that everyone doesn't visited. Some of this spot are located in a countryside.
Canigao Island one of the most visited spot in Leyte. Infact most of settlers are generating income here through renting of their boats to traverse the island. It's one of a kind Visayan people vaunted this island. I've once visited this place and indeed, it's so fabulous. But one thing that I'm complaining is that there's no proper area for accomodation and comfort zone. I don't know this year if they have done great to the island. I appreciate the spot and I really like it especially with the white sands and clear as crystal sea water.
Kalanggaman Island it is also situated in province of Leyte. It has a nice view. It looks like a peninsula. Correct me if I'm wrong but that's how it looks. It has a long narrowed island. Compare to the Canigao Island they have just a slight difference. Both are so stunning, sands are so incredibly white. I've never been there but when I try to searching about the island it makes me impressed and appreciate the beauty of the island. I can suggest you'll never regret with this.
Tongonan Hot Spring, probably when it talks about spring there should be a volcano near the pheriperal area. Health expert tells us that hot springs one of the best remedies for alot of various diseases. Actually, I didn't been here but I've already experienced how does it feel saturated in a warm water. Indeed it makes me feel ease. My disposition turned into a normal mode. I think it diminish our way of thinking about negativities. I like to spend more in hot spring. By the way I visited Anahawan Southern Leyte, they have Mainit Hot springs. It was my first adventure there and it makes me feel good while spending in Hot spring.
Cuatro Islas in Inopacan, it is a great spot with four division of island each drived names was commonly came with the original settlers of Inopacan. This Island is a great idea for vacation. I really like the viewe there especially it's white sands and clear sea water. Many people are getting fascinated to this island. Infact, some of the visitors are foreigner, typically partnered with Filipina.
There are alot of perfect spot here in region 8, it unique and it makes you feel good. Stunning views are for the people who seeks spot to ease their sentiment. This is one of the reasons why the province are getting through with high demands of good and services. Many people especially to those settlers are making income through this Island. They generally not have the hardtime to sustaining their family. Suddenly pandemic and typhoon hits this past few months all of the transactions are being ceased and no one is allowed to have a happy time. Good thing that the government seems to give this as priority for alot of individuals who are dependent on this.