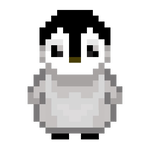 A great starting point for the adoption of crypto assets in a new life. The most important moment for the turning point of crypto as a digital currency. Not just built by the presence of various things that exist in the crypto world alone. But crypto has become one of the hopes for those who cannot afford to access banking services to live a better life. Especially, for immigrants who want to send money to their families in their hometowns.
There are still a great many people if counted as a whole who do not have access to a bank account because they may not have an address or legal identity. In this condition, if it is defined absolutely and clearly, maybe I am one of the people who do not have an Official Identity Card at this time due to the difficulty of managing my existence to get the Identity Card back in the country where I was born, which I love.
Since 2019, I have moved from one city to another in the country where I was born. However, the point of convenience obtained for taking care of personal data completeness which is said to have been obtained online and free of charge is not in accordance with what is happening in the field. If it is said that it is not 100% the government's fault, of course, but this is the work of related individuals occupying the regional level.
The above is just one at a glance, but in fact, you can find thousands for the same problem that happened to me. Not to mention for people who are inland or who have difficult access.
Returning to crypto, why it is said that the starting point of adoption in a new life agrees with what Frédéric Chesnais said, for me personally it is easier to use the various payment systems that I usually do when I still have complete documents. The presence of crypto helps me to be able to live a life like a normal citizen who generally has an identity card so that it is easy to have an account for banking access.
Since 2016 Crypto has been at the heart of the economy in my personal life. Thus creating a view for me as a turning point and true value for crypto assets. It is very different from where I am that I still have an identity card for me as a citizen in my country who is familiar with crypto to this day.
---
Resources: